Membership Benefits
THINKING OF BECOMING A MEMBER OF SD BIOTECH?
Direct Financial Saving with a partnership with

Fisher Scientific

offers aggressive pricing discounts providing up to a ten-fold return on investment from member dues.
BIO Business Solutions®, the largest cost-savings program for the life sciences industry, offering discounted pricing and other benefits on products and services - Program Info Here
Advocacy in representing the needs SD BIO members by helping legislators and regulators stay focused on the biotech issues and by fighting for legislation and regulation that positively impacts our industry.
Significant discounts to SD BIO members on pertaining to communications, networking events, and educational programs.
---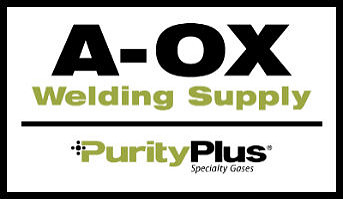 A-OX Welding
A-OX Welding Supply is a premier specialty gas, industrial gas, and equipment supplier in South Dakota, North Dakota, Minnesota, Iowa, and Nebraska.
Featuring a state-of-the art ISO/IEC 17025:2005 Accredited gas lab and full-service retail locations across the region. Visit
www.aoxwelding.com
to find out ways that A-OX Welding Supply can facilitate all of your specialty gas, industrial supply, and industrial safety needs.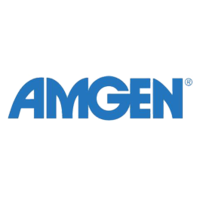 Amgen
A biotechnology pioneer since 1980, Amgen discovers, develops, manufactures and delivers innovative human therapeutics. Amgen was one of the first companies to realize the new science's promise by bringing safe, effective medicines from lab to manufacturing plant to patient.
ARIS
Automated Remote Sensing Analytics From Earth Observation Satellite Data (EOS).
Visit
advancedremotesensing.com
for more information.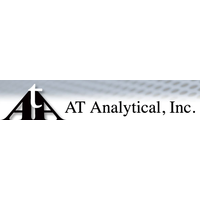 AT Analytical Inc.
Based in Baltic, South Dakota, AT Analytical is an ISO 9001 Certified Calibration Company specializing in Rx Clean-room Compliance. Servicing Production Pharmaceutical, Research, University & Hospital Facilities. The company is an authorized service agent for several manufacturers including Baker, Consolidated Still and Sterilizers, Fisher Scientific and Thermo Fishers, NuAire, Sanyo, Scientek and Tuttnauer, and VWR/Sheldon.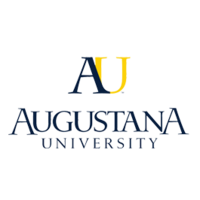 Augustana University
Founded in 1860, Augustana University in Sioux Falls, S.D., is a selective, residential, comprehensive college of the Evangelical Lutheran Church of America (ELCA). With more than 2,080 (1,749 undergraduate) from 29 states and 36 countries, and student-to-faculty ratio of 12 to 1, with most Augustana science students take part in research programs and experiences as a part of their education. Augustana is featured among "America's Top Colleges" by Forbes; was ranked among the top 10 baccalaureate colleges in the nation for its efforts to advance social mobility, research and service by Washington Monthly; and has been named a "Best Midwestern College" by The Princeton Review.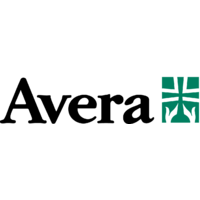 Avera Health
The Avera Health system has over 18,000 employees and physicians, serving more than 300 locations and 100 communities in a five-state region. Our ministry, our people and our superior value distinguish Avera. We carry on the health care legacy of the Benedictine and Presentation Sisters, delivering care in an environment guided by our values of compassion, hospitality and stewardship.

For more information about Avera, visit Avera.org.
Bion
Bion specializes in the production of analytical standards and reference materials, analytical testing services, proficiency testing programs, laboratory consultation, and quality accreditation services.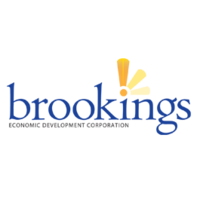 Brookings Economic Development Corporation
Brookings Economic Development Corporation is a private nonprofit 501(c)(6) corporation organized in 1995 as the primary engine for promoting economic growth in Brookings, South Dakota and the surrounding area. The BEDC serves as an advocate for the business community by building relationships with companies that allow them to take advantage of the area's science and technology infrastructure, optimal business environment, University research resources, high-performance workforce and progressive community.

CBS Bio Platforms Inc.
CBS Bio Platforms Inc. is an innovation-focused company that researches, develops and manufactures a wide range of products used in feed, food, industrial and environmental applications.
The company was established in 1984 and is headquartered in Calgary, Alberta, Canada, with manufacturing and warehouse locations east and west, serving customers internationally.
Learn more at
cbsbioplatforms.com

CEGA Innovations
CEGA Innovations engages in the ideation, development, manufacturing, and distribution of medical products that are targeted for use through innovative design and business practices. Real Tech. Real Simple.
Celgene
Celgene is a global biopharmaceutical company committed to improving the lives of patients worldwide. At Celgene, we seek to deliver truly innovative and life-changing drugs for our patients. Our vision as a company is to build a major global biopharmaceutical corporation while focusing on the discovery, the development, and the commercialization of products for the treatment of cancer and other severe, immune, inflammatory conditions.
Cellular Molecular Institute
More information is coming soon.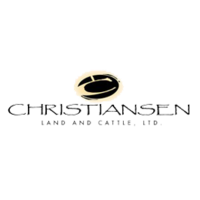 Christiansen Land and Cattle, Ltd.
A founding member of South Dakota Biotech, the Kimball-based business also is a diversified one, with more than 10,000 acres of corn, soybeans and winter wheat along with a large ranching operation with 12 to 18 employees throughout the year. Christiansen Land and Cattle, Ltd. has served the biotech industry by providing livestock management and biosecurity services.

Dakota Provisions
Dakota Provisions™ was founded with a focus on the idea to support family farms. We are backed by 500 years of combined meat production and meat processing experience. With a strong commitment to quality we are dedicated to building a world-class meat processing facility in Huron, South Dakota. Our commitment carries on to delivering the highest quality product to you, our customer. Leading the industry in food safety is our No. 1 objective. The plant employs more than 600 associates and will employ more than 1,000 within five years.
For more information visit
dakotaprovisions.com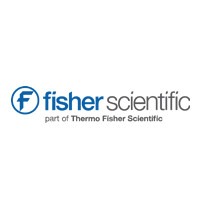 Fisher Scientific
Fisher Scientific offers customers convenient access to a complete portfolio of laboratory equipment, chemicals, supplies and services used in scientific research, health care, safety and education markets. A global network of direct sales professionals, industry-specific catalogs, e-commerce capabilities and supply-chain management services enables Fisher Scientific to offer a broad mix of products manufactured by Thermo Fisher Scientific and third parties.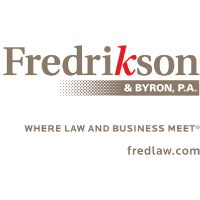 Fredrikson & Byron
Fredrikson & Byron was founded in Minneapolis in 1948. Since then, we've grown into an international firm of over 280 attorneys in over 35 practice and industry areas, serving clients from seven offices worldwide. We serve a broad variety of publicly and privately held businesses, financial institutions, municipalities, professional corporations, limited liability companies, nonprofits, trade associations, partnerships, and individuals. Clients include new ventures, small and medium-sized companies, family businesses, and national and international companies traded on world stock exchanges.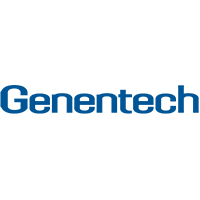 Genentech
Genentech is a leading biotechnology company that discovers, develops, manufactures and commercializes medicines to treat patients with serious or life-threatening medical conditions. We are among the world's leading biotech companies, with multiple products on the market and a promising development pipeline. GlycoScience Research Inc LOGO GlycoScience Research IncOver the last 20+ years, WH Land & Livecstock LLC has have built a flock of genetically selected carriers for the GM1 gangliosidosis trait. GlycoScience Research Inc (GSR), was incorporated to develop a safe, natural source of GM1 for ganglioside research and therapeutic use. Our mission is to produce and promote ovine GM1 ganglioside as a treatment for Huntington's Disease and other neurological diseases.
Glycoscience Research
More information is coming soon.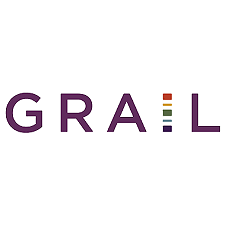 GRAIL
GRAIL is a healthcare company whose mission is to detect cancer early, when it can be cured. GRAIL is focused on saving lives and improving health by pioneering new technologies for early cancer detection. The company is using the power of next-generation sequencing, population-scale clinical studies, and state-of-the-art computer science and data science to overcome one of medicine's greatest challenges with Galleri, GRAIL's multi-cancer early detection blood test. With this proprietary technology, GRAIL is also developing solutions to help accelerate cancer diagnoses, blood-based detection for minimal residual disease, and other post-diagnostic applications. GRAIL, a wholly-owned subsidiary of Illumina, Inc., is headquartered in Menlo Park, California, with locations in Washington, D.C., North Carolina, and the United Kingdom.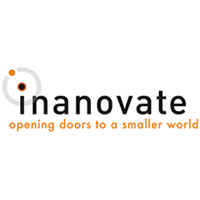 Inanovate
Inanovate has developed a novel blood-based protein detection platform called the Bio-ID800 that is slated for regulatory 510k clearance in 2023.

This platform enables parallel and simultaneous detection of large number of protein biomarkers in a multi-modal, multiplex format with applications under development for the clinical laboratory space.

Inanovate's first blood-based cancer test under development is aimed at diagnosis and recurrence monitoring in patients with breast cancer.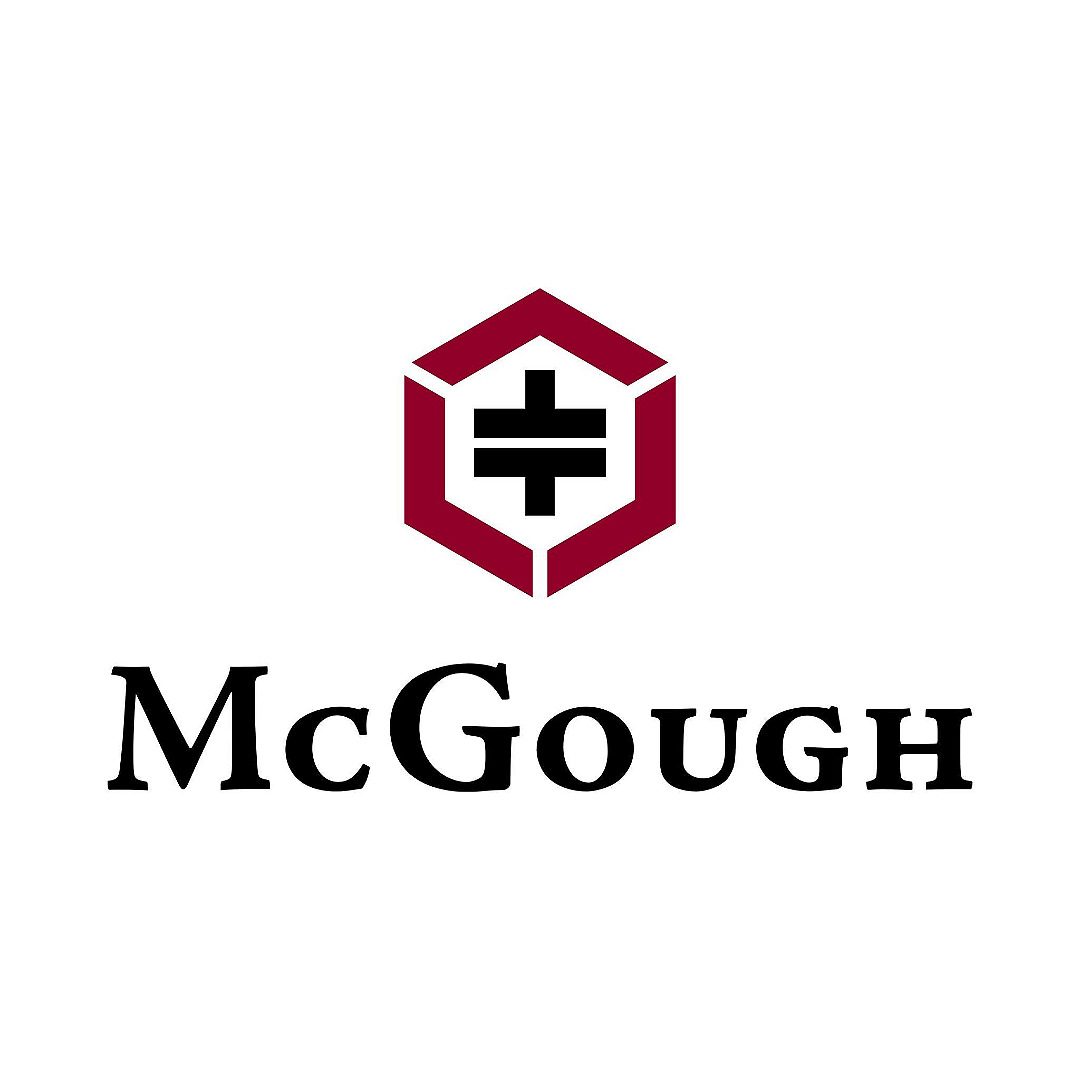 McGough Construction
It takes the effort of hundreds and sometimes thousands of people to bring together the vision, expertise and materials to build any structure. McGough is proud of our role in that process – and we're proud of the results. As a respected general contractor, we bring six generations of experience to prominent, distinctive and complex construction projects. Our people and their expertise in planning, development, construction and facility management power our success.

From new construction to renovation – with world-class architects and trusted subcontractors – McGough has a history of collaboration and partnership that leverages the power of people and the advantage of cross-functional expertise. We have worked in diverse spaces including corporate, industrial, healthcare, institutional, housing, education, worship, performing arts and retail.

Whether your project is large or small, start with confidence from the ground up.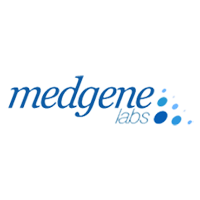 Medgene Labs
Medgene Labs is breaking the paradigms of herd health management via its powerful animal health service ISPRIME. "IS" stands for "Immunological Services." Immunological refers to the scientific study of the immune system and the application of research and carefully acquired data. Services refers to a relationship between the immunologist, the producer, and the veterinarian involved in animal health. "Prime" refers to the fact that this valuable immunological service is reserved for a community of livestock producers. Using technologies and methods developed by Medgene Labs, effective vaccines are created with extraordinary precision and speed. These vaccines are deployed where and when they're needed through the producer's veterinarian.
Monsanto
Monsanto Company is a leading global provider of technology-based solutions and agricultural products that improve farm productivity and food quality. Monsanto remains focused on enabling both small-holder and large-scale farmers to produce more from their land while conserving more of the world's natural resources such as water and energy.
Nanopareil, LLC
Nanopareil, LLC is positioned to become a leading global provider of products, solutions and services for bioprocessing purification using the Company's proprietary nanotechnology membranes and processes. Nanopareil's technology will enable fundamental (i.e. orders of magnitude) transformations over conventional processes in the time-to-market, process economics, adaptability and scalability for biopharmaceutical firms in discovery, development and production. The core technology was spun out of the South Dakota School of Mines and Technology in 2011 and is protected by a patent portfolio and trade secrets covering its evolution, production processes and product designs. Development has been supported through National Science Foundation (NSF) grants, local investors, including investments from the Black Hills Angel Fund and South Dakota Equity Partners (SDEP).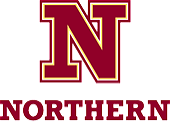 Northern State University
Located in Aberdeen and founded in 1901, Northern State University is a public institution characterized by outstanding instruction, extraordinary community relations, and unparalleled extracurricular opportunities. It has a total undergraduate enrollment of 3,600 with representation from 42 states and 42 foreign countries and the campus size is 72 acres.

Learn more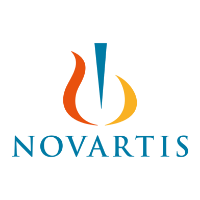 Novartis
Novartis is a Swiss multinational pharmaceutical company based in Basel, Switzerland. It is one of the largest pharmaceutical companies by both market capitalization and sales.

We reimagine medicine to improve and extend people's lives. We use innovative science and technology to address some of society's most challenging healthcare issues. We discover and develop breakthrough treatments and find new ways to deliver them to as many people as possible
Novita Nutrition
Novita Nutrition is an animal nutrition company that produces two branded products, including NovaMeal®, a highly digestible protein for the dairy market and NovaOil®, a renewable oil used in animal feed.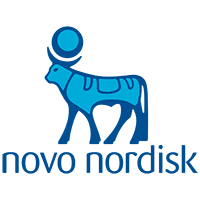 Novo Nordisk
At Novo Nordisk, we are driving change to defeat diabetes and other serious chronic conditions.

Novo Nordisk is a global healthcare company with 95 years of innovation and leadership in diabetes care. This heritage has given us experience and capabilities that also enable us to help people defeat other serious chronic conditions: rare bleeding disorders, growth hormone related disorders and obesity.

Headquartered in Denmark, Novo Nordisk employs approximately 42,700 people in 79 countries and markets its products in more than 170 countries.
Nutraferma
With manufacturing and R&D facilities in South Dakota, throughout the U.S. and South Korea, Nutraferma® is a leading biotech company. Nutraferma pioneered a cutting edge solid state fermentation process to produce high value proteins and microbials. Nutraferma's extensive research work has also produced state-of-the-art yeast products, bioactive peptides and phytogenic additives.
OmegaQuant, LLC
OmegaQuant, LLC is the exclusive provider of the HS-Omega-3 Index®. This novel blood test was developed to measure the level of omega-3 fatty acids (EPA and DHA) in red blood cell membranes. The risk for sudden cardiac death is reduced by up to 90% in individuals with the highest HS-Omega-3 Index®, and there is growing evidence for an association between omega-3 biostatus and other conditions such as dry eye, macular degeneration, dementia, depression, joint health, etc.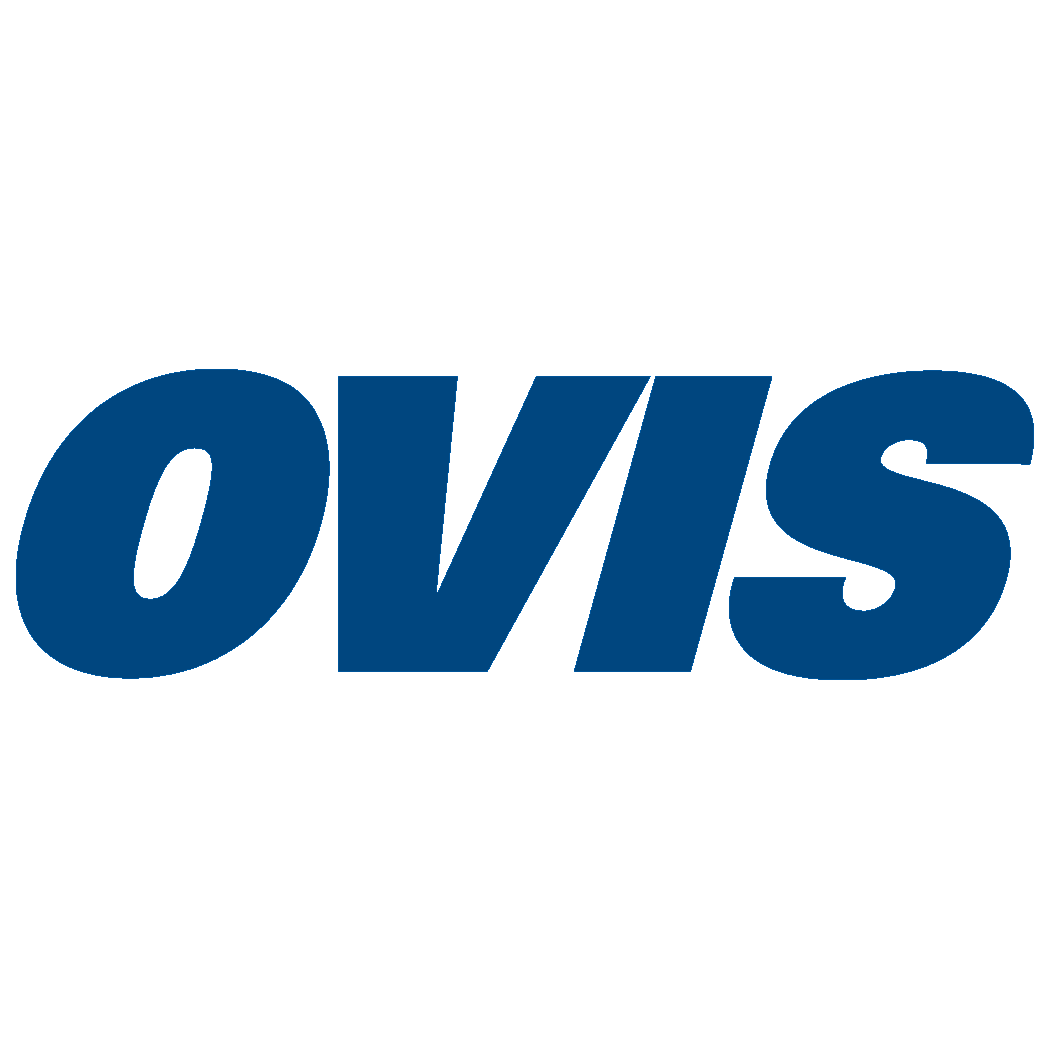 Ovis
Ovis Sheep is a specialized sheep production facility that offers specific pathogen free sheep for research purposes in the biomedical and veterinary sciences. Pathogen reduction and the elimination of specific pathogens from the sheep flock are primary goals of Ovis.

The specific pathogen free flock was developed and is maintained so that the sheep are not infected by commonly carried pathogens found in most typical sheep flocks.

These specific pathogens may interfere with research results, reduce the sheep's health and lifespan, affect the sheep's ability to produce safe and high-quality biological products, and could potentially be transmitted to and affect the health of human handlers.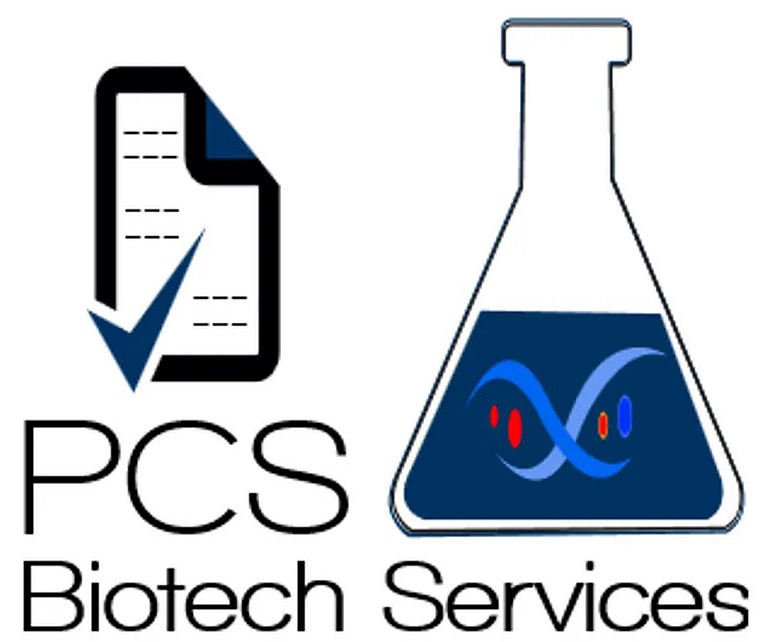 PCS Biotech Services, LLC
PCS Biotech Services offers expertise in 9CFR regulatory support, clinical trial management (including GCP), study protocol development, quality assurance and quality systems implementation, study monitoring, laboratory support, assay development support, and management for data and technical submissions for the USDA. PCS Biotech also assists companies with FDA and GLP projects.
Penny (Carpenter) Sattgast, MS, founded PCS Biotech Services, LLC in March of 2017. Prior to that, Penny worked for Elanco Animal Health and served as a Clinical Trial Study Director and Scientist. While working full time for Novartis Animal Health, Penny attended South Dakota State University in Brookings, SD where she earned a Master's degree in Biology in 2013. Penny brings 16 years of diverse clinical trial management, product licensure, and laboratory experience in the biologics industry to her business.
For more information visit
pcsbiotechservices.com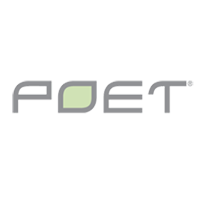 Poet
POET, one of the world's largest ethanol producers, is a leader in biorefining through its efficient, vertically integrated approach to production. The 25-year-old company has a production capacity in excess of 1.6 billion gallons of ethanol and 9 billion pounds of high-protein animal feed annually from its network of 27 production facilities. POET also operates a pilot-scale cellulosic bio-ethanol plant, which uses corn cobs, leaves, husk and some stalk as feedstock, and expects to commercialize the process in Emmetsburg, Iowa through its joint venture with Royal DSM.
Prairie AquaTech
Prairie AquaTech is addressing aquaculture's challenges, which are unique: sustainability of feed resources, profitability of feed manufacturers, efficiency of aquaculture producers, traceability for the health of consumers…and common to all these challenges is the health of the fish. The company researches, develops, and manufactures feed ingredients that start with plant-based protein. Prairie AquaTech's flagship product, ME-PRO®, is a non-genetically modified, plant-based ingredient that is 70% protein (as fed), 100% digestible, with high phosphorus availability for clean water. The company consists of extraordinary individuals, partnerships and associations, enabling the company to work locally but fulfill globally for feed manufacturers and producers.
Public Affairs Co. (PhRMA)
PhRMA, the Pharmaceutical Research and Manufacturers of America, represents the country's leading biopharmaceutical researchers and biotechnology companies. The members are committed to finding tomorrow's cures and treatments for some of the most serious diseases such as Cancer, Alzheimer's Disease, Cystic Fibrosis and Parkinson's.
Remuda Communications
More information is coming soon.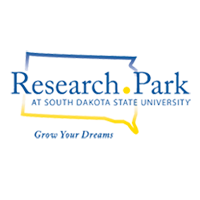 Research Park at SDSU
The Research Park at South Dakota State University and Innovation Center are managed by the SDSU Growth Partnership, Ltd. The Board of Directors delivers both unique insight and experience to the management of these entities. Their leadership has placed South Dakota State University in a strong position moving into the future. They understand the importance of how university talent can assist the economic growth of business and industry in the region.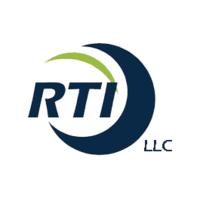 RTI., LLC - RESEARCH-TECHNOLOGY-INNOVATION
RTI, LLC (RTI) is a leading veterinary contract research organization and microbiology laboratory. Established in 1994, the company provides clientele with quality services and support, with expertise in vaccinology, microbiology, virology, and nutrition. Specializing in biologicals for food animals, RTI's clients include several Fortune 500 companies, as well as, multi-nationals, mid-size, and start-up biotech firms. With RTI's diagnostic reagent area, they offer extensive array of monoclonal antibodies for laboratory needs. The company's research team strives to stay at the forefront of animal heath advances and improvements while demonstrating leadership in the field of veterinary research and biotechnology.
SAB Biotherapeutics, Inc.
SAB Biotherapeutics, Inc. (SAB), is a biopharmaceutical company on the leading edge of innovation, developing natural technologies that have the potential to transform the treatment and prevention of diseases from cancer to Ebola, and diabetes to influenza. SAB's first-of-its-kind therapeutic production platform holds the promise of treatment of rare conditions, long-term diseases and global pandemic threats.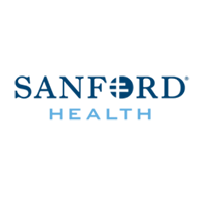 Sanford Health
Sanford Health, one of the largest health systems in the United States, is dedicated to the integrated delivery of health care, genomic medicine, senior care and services, global clinics, research and affordable insurance. Headquartered in Sioux Falls, South Dakota, the organization includes 44 hospitals, 1,400 physicians and more than 200 Good Samaritan Society senior care locations in 26 states and nine countries.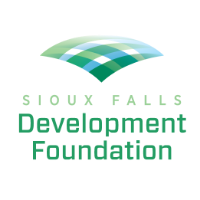 Sioux Falls Development Foundation
The Sioux Falls Development Foundation works to encourage local business expansion and attract new business and talent to the region. By promoting the unique business advantages of a Sioux Falls location and helping innovative firms to network for rapid business growth, the Development Foundation has been particularly helpful to the biotech industry in the area.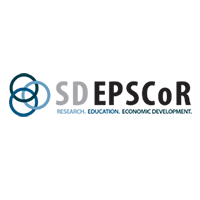 South Dakota EPSCoR
In 1980, the National Science Foundation (NSF) established the Experimental Program to Stimulate Competitive Research (EPSCoR). The EPSCoR program is designed to assist states to establish a self-sustaining academic research enterprise with the competitive capability that will contribute to the states' economic viability and development. SD EPSCoR's mission is to strengthen research and education in science, technology, engineering and mathematics (STEM) across South Dakota to increase science literacy and drive science-based economic development. SD EPSCoR helps build South Dakota's research infrastructure and increases its capacity to successfully compete for federal funding.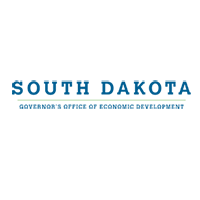 South Dakota Governor's Office of Economic Development (GOED)
The Governor's Office of Economic Development expands primary job opportunities in South Dakota by retaining existing businesses, fostering new businesses and recruiting out-of-state companies. Efforts are focused on six key industries, including biosciences. We work with local EDCs to expand and diversify the state's economy, as well as administer a variety of financing programs.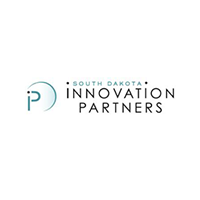 South Dakota Innovation Partners
Innovation Partners is not a traditional venture capital firm – the partners focus on technology commercialization beginning at the earliest stage of development – conceptualization. Research partners have been successful working with Innovation Partners from invention disclosure, through initial scale-up steps and establishing industrial scale operations. Over the last few years, the partners' projects have generated over $200 million in follow-on capital, 150 new jobs, and $100 million in annual recurring value. Innovation Partners does not stop at simply providing investment capital, but rather focuses its start-up talent and experience on de-risking key development areas, such as intellectual property, technology, market, people, and finance.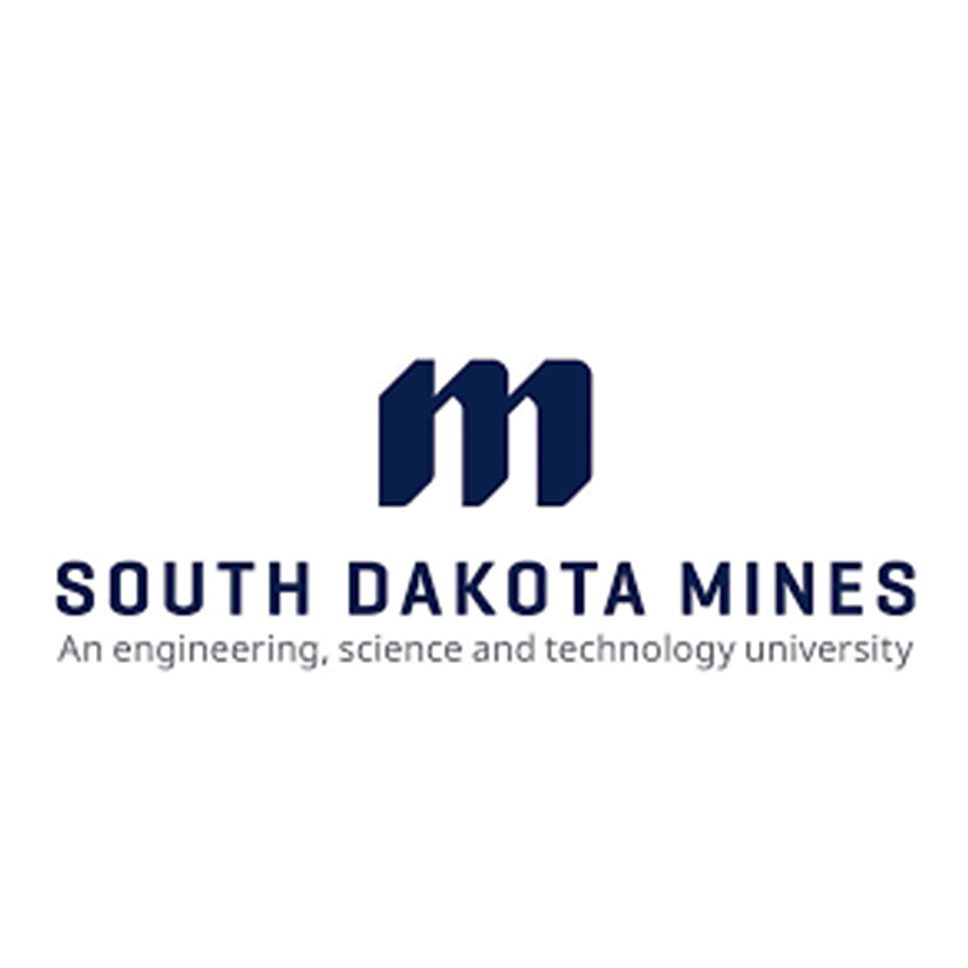 South Dakota Mines
The South Dakota School of Mines & Technology (South Dakota Mines) is committed to excellence in science and engineering academics and research, and to developing the next generation of leaders and problem-solvers. The university offers a wide array of
bachelors, masters and doctoral degrees.
History
Founded in 1885 to provide instruction in the region's primary industry, mining, today South Dakota Mines has evolved into one of the leading science and engineering universities in the region.
University History | University Leadership

Why South Dakota Mines
Located in Rapid City, in the beautiful Black Hills of South Dakota, South Dakota Mines offers a rigorous academic experience, supported by small class sizes, committed faculty members, and many student development programs and organizations. We're known for:
STEM Academics
Personal Attention
Outstanding Internship Opportunities
Great Value
Our wonderful location: the Rushmore Region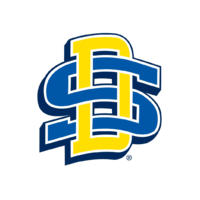 South Dakota State University
South Dakota State University is the state's largest and most comprehensive university. It is recognized by the Carnegie Foundation for the Advancement of Teaching as a research university/high activity. Enrollment at SDSU is nearly 13,000 students from throughout South Dakota, all 50 states and 52 countries. The university offers 12 Ph.D. programs and two professional doctoral programs. SDSU has a contiguous campus of 272 acres in Brookings and nearly 15,000 acres in seven locations from Buffalo to Beresford for agricultural research and demonstrations. Biotechnology research education programs include agricultural crops, veterinary and biomedical sciences, industrial biotechnology, pharmaceutical sciences, livestock, bioenergy and other fields.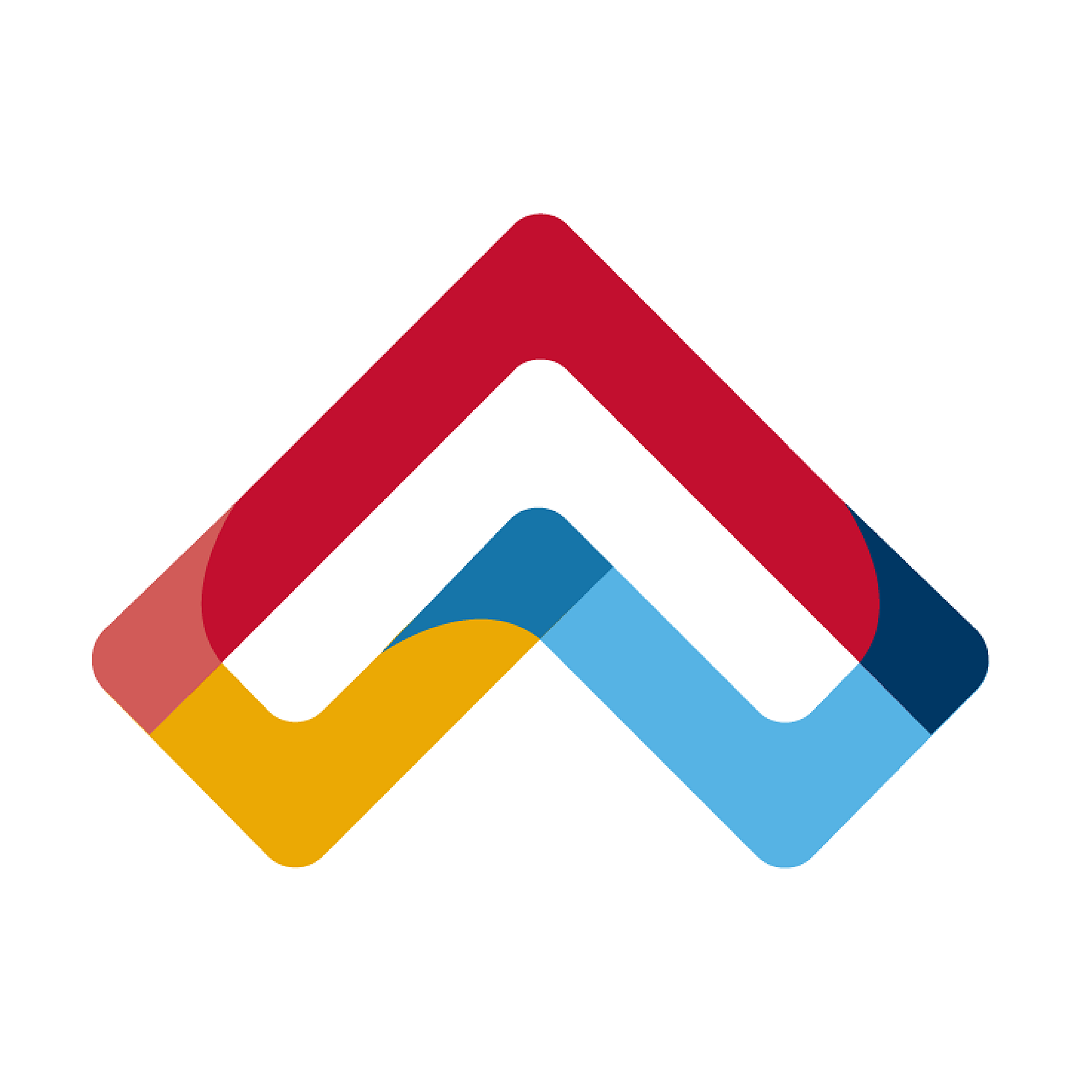 Startup Sioux Falls.
An ecosystem organization that empowers founders by offering resources to network, launch, and grow their ventures. If you have ever aspired to launch something of your own, we want you to join our community. Start with Startup Sioux Falls.
Learn more about Startup Sioux Falls at startupsiouxfalls.com.
Syngenta
Syngenta is a leading agriculture company helping to improve global food security by enabling millions of farmers to make better use of available resources.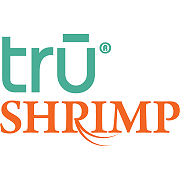 tru Shrimp
trū Shrimp
is focused on sustaining a growing global population of healthy, clean shrimp. We
believe it is our social responsibility to exceed food safety standards, while limiting our
environmental impact.
trū Shrimp is the solution consumers have long desired. Using patented technology created
by Texas A&M University, we have developed a breakthrough approach to raising shrimp in
the healthiest, safest and most efficient way possible.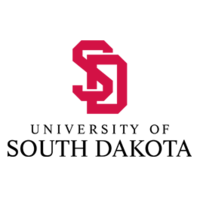 University of South Dakota
The University of South Dakota is a vibrant setting of innovation artistry and discovery, with research and creative activity opportunities in all disciplines across campus. USD researchers collaborate with industry professionals to bring
new technologies
to market as well as carrying out fundamental research in order to elucidate physical processes, improve human health, and protect the environment. In addition to individual research, the university hosts multi-disciplinary competitive research centers that foster academic excellence and spur economic growth. Biomedical engineering, chemistry, and physics are the main pillars of USD's materials research; key research strengths and facilities within this area include the
Center for Ultra-low Background Experiments in Dakotas
(CUBED),
Graduate Education and Applied Research Center
(GEAR), and
Center for Security Printing and Anti-Counterfeiting Technologies
(SPACT). USD is also home to the state's only medical school. Sanford School of Medicine faculty members teach students the latest techniques and skills for a career in biomedical research. Critical biomedical research areas include anatomy and structural biology, cancer biology, immunology, cardiovascular sciences, microbiology, neuroscience, rural healthcare, pharmacology and physiology, among others. Key research groups and facilities include:
South Dakota Biomedical Research Infrastructure Network
(BRIN),
Neuroscience & Nanotechnology Network
(USD-N3),
Center for Brain & Behavior Research
(CBBRe) and USD's two biomedical cores:
Behavioral Core
and
Physiology Core
.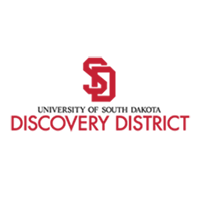 USD Discovery District
The USD Discovery District is a resource to help grow companies in South Dakota and connect universities with innovation-driven businesses. The Master Plan envisions a dynamic environment for students, researchers and entrepreneurs developing new innovations. The 80-acre site includes the Graduate Education and Applied Research (GEAR) Center that provides a physical location for both private sector and university research activities, including USD's Biomedical Engineering Program (BME). At 22,000 square feet, the Center's specialized research suites, equipment and technical staff support public and private sector research activities. An Aseptic GMP Production and Training Center provides pilot-scale cGMP and BME faculty and students are actively engaged in industry collaborations to advance the frontiers of biomedical science and engineering bring new products to market.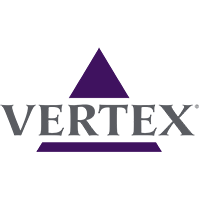 Vertex
Vertex is a global biotechnology company that invests in scientific innovation to create transformative medicines for people with serious and life-threatening diseases.We discove

red and developed the first medicines to treat the underlying cause of cystic fibrosis (CF), a rare, life-threatening genetic disease. In addition to clinical development programs in CF, Vertex has more than a dozen ongoing research programs focused on the underlying mechanisms of other serious diseases. Founded in 1989 in Cambridge, Massachusetts, our corporate headquarters is now located in Boston's Innovation District, and our international headquarters is in London, United Kingdom. We currently employ approximately 2,500 people in the United States, Europe, Canada, Australia and Latin America with nearly two-thirds of our staff dedicated to research and development.
Veterinary Medical Center
The Veterinary Medical Center, based in Worthington, MN, offers state-of-the-art veterinary services for both large and small animals. The goal of the Veterinary Medical Center is to ensure their clients are equipped with the preventative, diagnostic, and educational tools necessary to ensure top health for their animals. VMC has a reputation for being an early adapter of new technologies, and the practice is dedicated to finding practical solutions to complex animal disease issues. The staff at VMC prides itself on going the extra mile to provide clients with cost-effective and accurate answers.