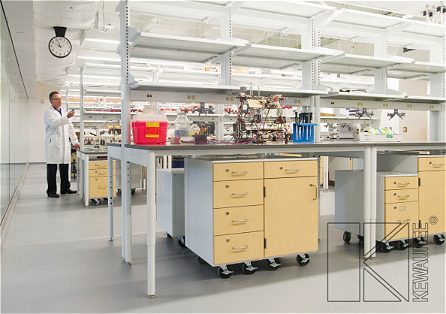 Full-service laboratory design, construction firm seeks to grow in South Dakota
From his home in western South Dakota, Mike Kettenacker leads a team of specialists helping design and furnish best-in-class laboratories in a dozen states.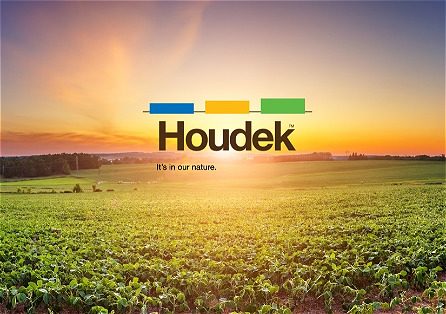 With new name, business rooted in aquaculture finds traction in multiple markets
South Dakota's state soil became the foundation for a name designed to carry one of its most successful ag startups into the future.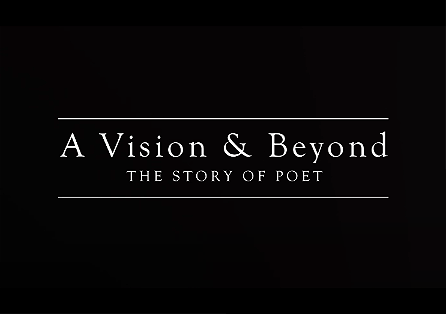 A Vision and Beyond: The Story of POET
South Dakota Biotech member POET shares their story. Read more for a video link of The Story of POET.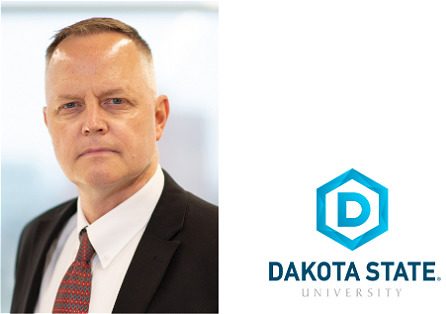 Sioux Falls City Attorney to join Cyber-Research initiative
Kooistra named COO and General Counsel of DSU-Applied Research Corporation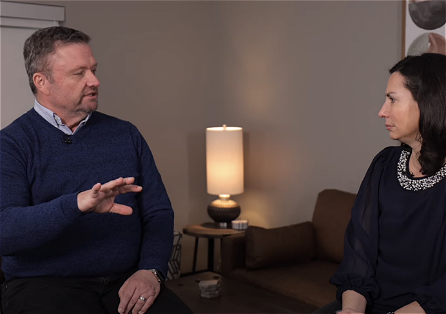 CEO Series: Eddie Sullivan, SAB Biotherapeutics
From going public to responding to a pandemic, SiouxFalls.business sits down with SAB Biotherapeutics CEO Eddie Sullivan for the latest CEO Series.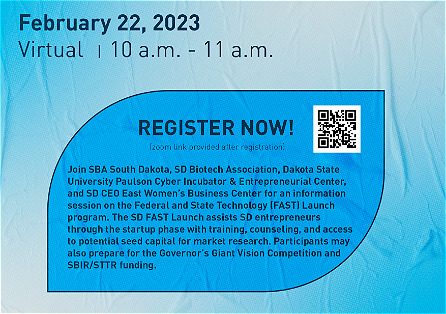 SOUTH DAKOTA FAST Launch Webinar
February 22, 2023 | Virtual | 10 am - 11 am
The SD FAST Launch assists SD entrepreneurs through the startup phase with training, counseling, and access to potential seed capital for market research.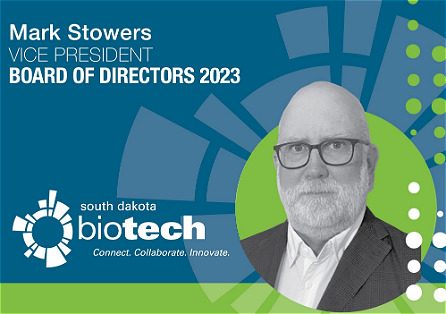 SD Biotech Board of Directors Spotlight
We are excited to introduce and spotlight the SD Biotech Board of Directors.

Meet Mark Stowers
VICE PRESIDENT SD BIOTECH- THE GLOBAL BLUEFISH CO., LLC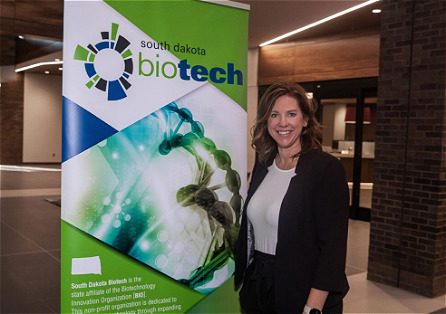 As biotech leader marks decade, industry makes big plans for future
For 10 years, Joni Ekstrum has had a front-row seat – and a leadership role – as the biotech industry has taken flight in South Dakota.

Ekstrum became executive director of South Dakota Biotech in late 2012, following a career in advocacy for the renewable energy field.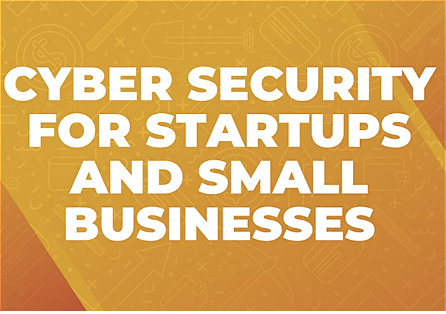 Cyber Security for Small Businesses and Startups
Thu, January 26, 2023, 10:00 AM – 12:00 PM CST
Ashley Podhradsky from Dakota State University will address the importance of understanding cybersecurity risks.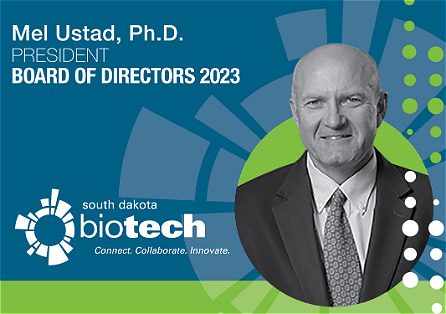 SD Biotech Board of Directors Spotlight
We are excited to introduce and spotlight the SD Biotech Board of Directors.

Many of you already know our amazing President, as a colleague, mentor and friend.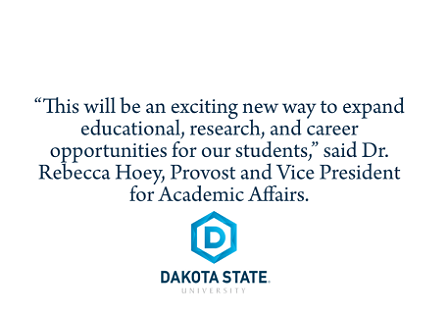 DSU and NSA education partnership offers opportunities
Agreement to improve STEM education.
Dakota State University is now in partnership with the National Security Agency through an Educational Partnership Agreement (EPA). This agreement was approved at the December Board of Regents meeting.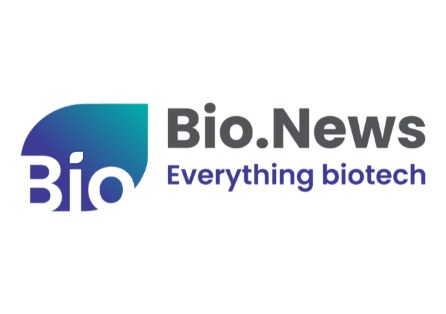 Stay Up To Date With Biotech News
Covid-19 opened the world's eyes to the wonders of biotechnology. But as we know, the biotech industry faces, at best, unfairly negative coverage of the industry, and, at worst, misinformation and disinformation about science, which fueled vaccine hesitancy and led to many unnecessary deaths.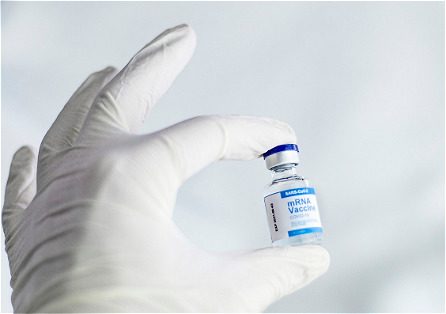 Updated COVID boosters slash hospitalization risk by 50%
The Centers for Disease Control and Prevention (CDC) said updated COVID-19 booster vaccines have improved Americans' resistance against severe COVID, lowering the probability of hospitalization by around 50%. This is in comparison to some individuals who received only the initial immunizations.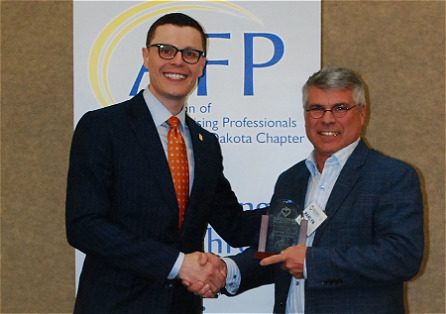 South Dakota Biotech Member Journey Group
Honored for giving: Approach to philanthropy leads business to statewide recognition.
Building communities takes more than construction.
While Journey Group builds everything from hospitals to universities and bridges to parking lots, the spirit of the company is in how it believes in giving back.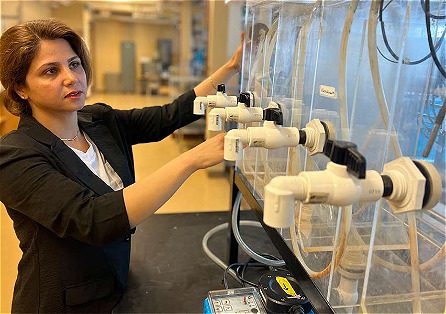 SD FAST Launch helped propel a S.D. startup with global impact – and can do the same for your business
Many entrepreneurs have big ideas. But Maryam Amouamouha's innovation is nothing short of a potential global game-changer.

The graduate student at the South Dakota School of Mines has developed a mini wastewater treatment plant that can take the place of a costly septic system – able to be installed in a home, business or places in the world that suffer from the availability of clean water.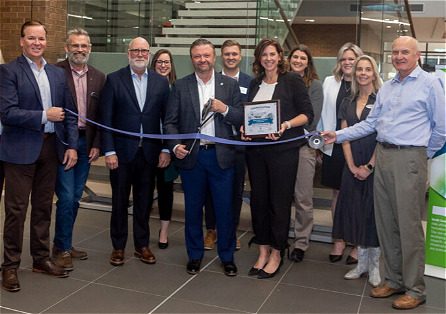 As biotech organization moves into new space, industry finds growing momentum
The new office is just the start – as well as a symbol – of how the biotech industry in South Dakota is finding strong traction heading into the new year.

The space inside First Financial Center, 100 S. Phillips Ave., puts South Dakota Biotech, the state affiliate of the international BIO organization, in the center of the Sioux Falls business district.

The office officially opened last week.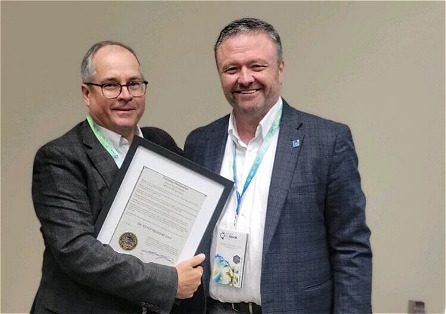 Biotech leaders recognized for industry contributions
South Dakota Biotech, the state affiliate of the international BIO organization, has recognized three industry leaders with its annual awards and a special proclamation.

The LIVE and Distinguished Collaborator awards were established in 2014 to recognize individuals or organizations with exceptional dedication to advancing biotechnology.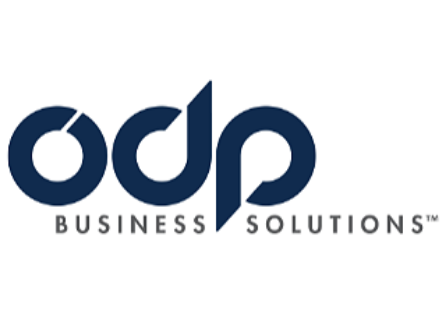 Bio Business Solutions Spotlight: ODP
ODP Business Solutions, formerly Office Depot®, is a leading B2B solutions provider serving small, medium, and enterprise level companies, through office supplies, print, workspace interiors, workspace facilities, and technology solutions.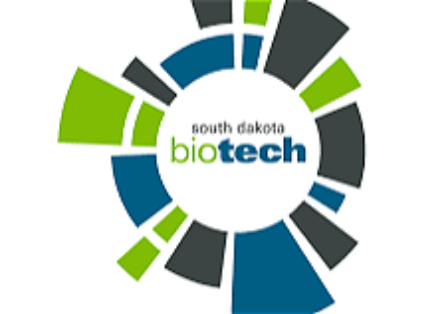 SD Biotech Board Updates
The South Dakota Biotech board has elected officers:
President, Mel Ustad, South Dakota EPSCoR; vice president, Mark Stowers, The Global Bluefish Co.; secretary, Kara McCormick, Sanford Research; treasurer, Christoph Bausch, SAB Biotherapeutics.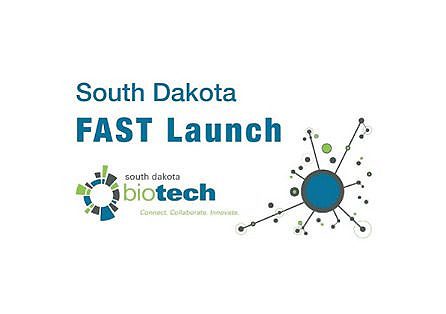 South Dakota Fast Launch Is Back
The South Dakota FAST Launch program is designed to assist South Dakota entrepreneurs and small businesses with beginning and expanding their business through the Governor's Giant Vision Competition and SBIR/STTR funding.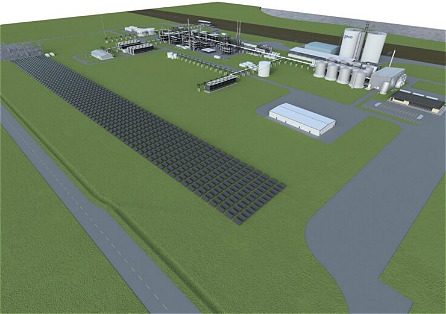 First-of-its-kind sustainable aviation fuel facility in the world positions South Dakota to build on biofuels success
On 245 acres just outside Lake Preston, a facility unique worldwide is starting to take shape.
A September groundbreaking marked the official start of South Dakota's largest economic development project: a sustainable aviation fuel facility estimated at more than $1 billion to be built by Colorado-based Gevo Inc.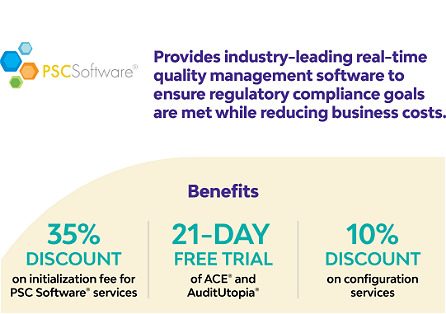 October Bio Business Solutions Spotlight: PSC Biotech Corporation

SD Biotech Members Save with BIO Business Solutions. Bio negotiates significant volume-based discounts, favorable terms, and other benefits on products and services with industry leading suppliers on behalf of BIO members and the members of state and regional biotech associations.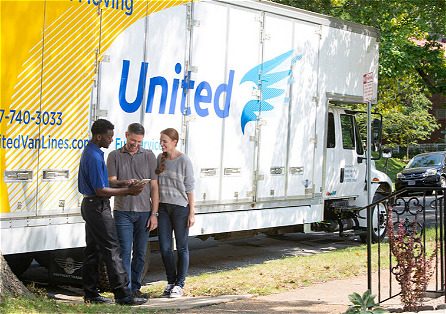 SD Biotech Members SAVE!
BIO Business Solutions offer Moving & Relocation Benefits for BIO Members with United Van Lines.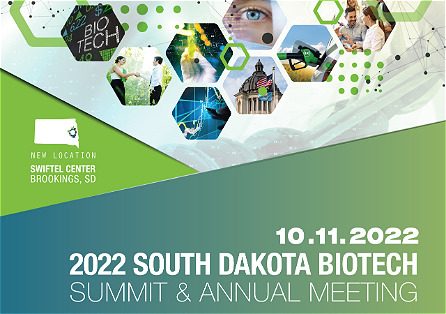 2022 SD Biotech Summit Schedule And Speakers
The SD Biotech Summit will bring together national, regional and local thought leaders who will provide insights that will impact all of our futures.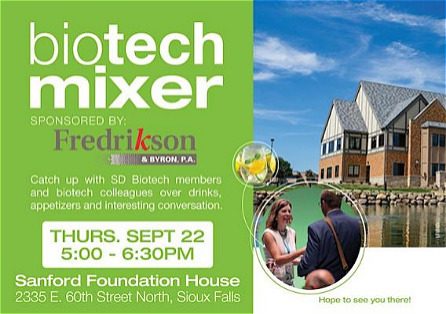 Biotech Mixer
Catch up with SD Biotech members and biotech colleagues.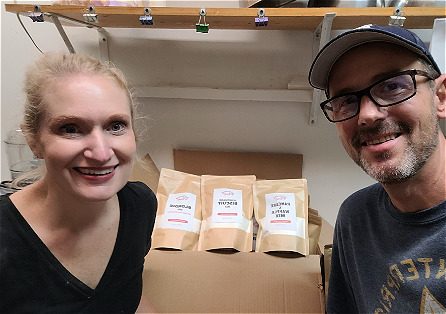 Allergy-friendly baking mix business expands into retail sales
South Dakota Biotech Fast Launch helps launch allergy-friendly retail business.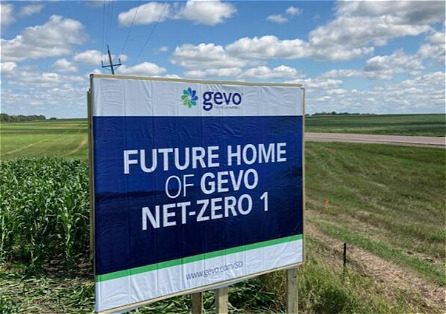 Aviation fuel producer breaks ground on massive S.D. project
Colorado-based Gevo Inc. officially has started work on a massive project in Lake Preston estimated at more than $1 billion that will produce sustainable aviation fuel.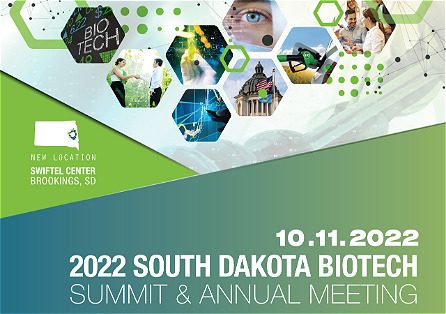 2022 SD Biotech Summit
The 2022 SD Bio Summit returns in-person to Brookings next month! Join us to explore

"IMPACTS" and learn how breakthroughs in biotech innovations are transforming our world.
September Bio Business Solutions Spotlight: Nikon
Nikon is a market leader in optics instrumentation and the only microscope company to manufacture its own glass, ensuring the very finest quality assurance throughout production.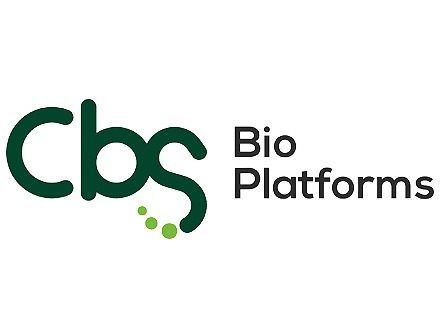 Welcome New Member: CBS Bio Platforms Inc.
CBS Bio Platforms Inc. is an innovation-focused company that researches, develops and manufactures a wide range of products used in feed, food, industrial and environmental applications.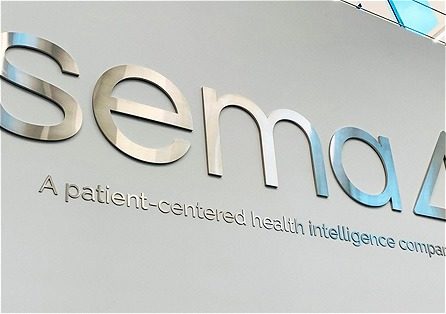 Avera joins health intelligence company to advance genetics-driven cancer treatment
The difference between looking at some genes involved in fighting cancer versus every gene involved in fighting cancer can be life-changing for the patient involved.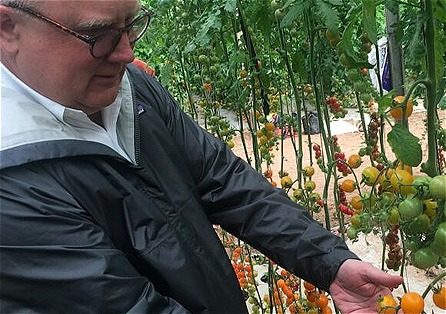 Ag biotech leader helps startups from Sioux Falls
Mark Stowers' career has taken him across the globe, through South Dakota and back again. The C-suite adviser in agriculture, bioproducts and bioenergy has worked across five continents and now is based in Sioux Falls...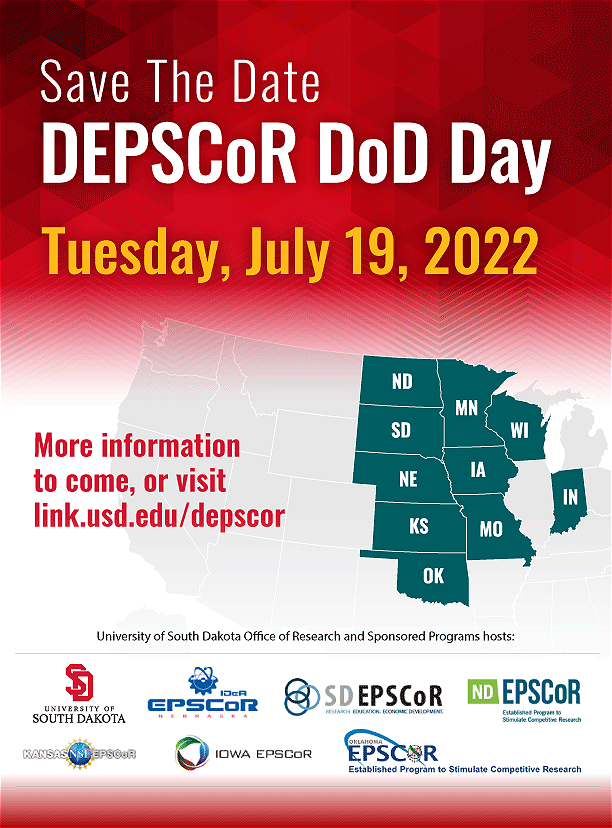 DEPSCoR DoD Day
The University of South Dakota will host DEPSCoR DoD Day, presented by the Department of Defense, on July 19, 2022. The DEPSCoR Day will include overviews of basic research opportunities within the DoD...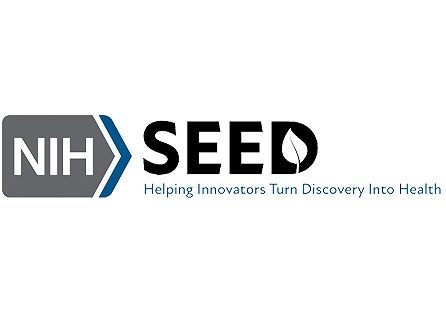 SBIR AND STTR FUNDING OPPORTUNITIES
SBIR and STTR grant funding opportunities offer small business entrepreneurs a chance to obtain non-dilutive funding for early-stage research and development. Applications are accepted three times a year.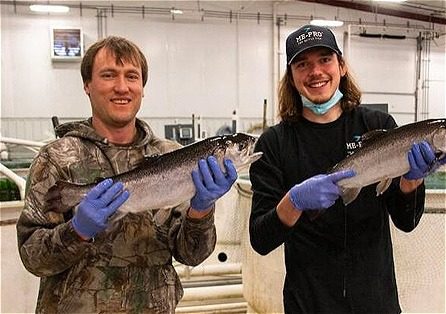 SD Biotech Member In The News
The success of Prairie AquaTech, a company serving the aquaculture industry from the landlocked state of South Dakota, shows the potential to support the industry here, said Joni Ekstrum, executive director of South Dakota Biotech.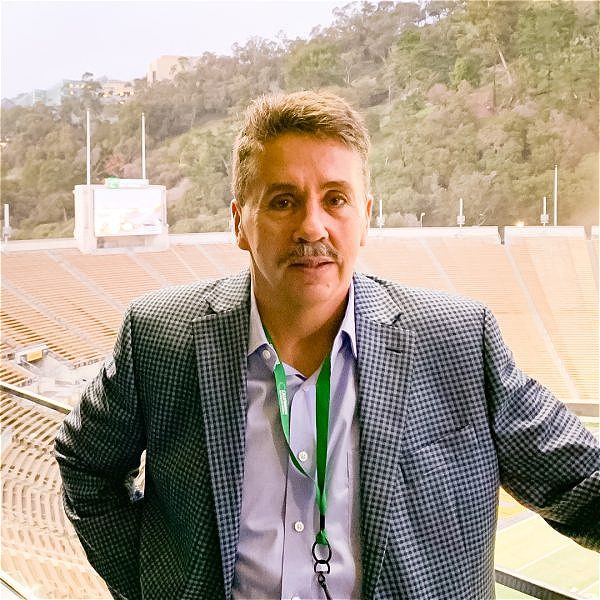 SD Bio Board President Steve Lewis awarded the Charles D. Scott Award
CONGRATS to our Board President Steve Lewis!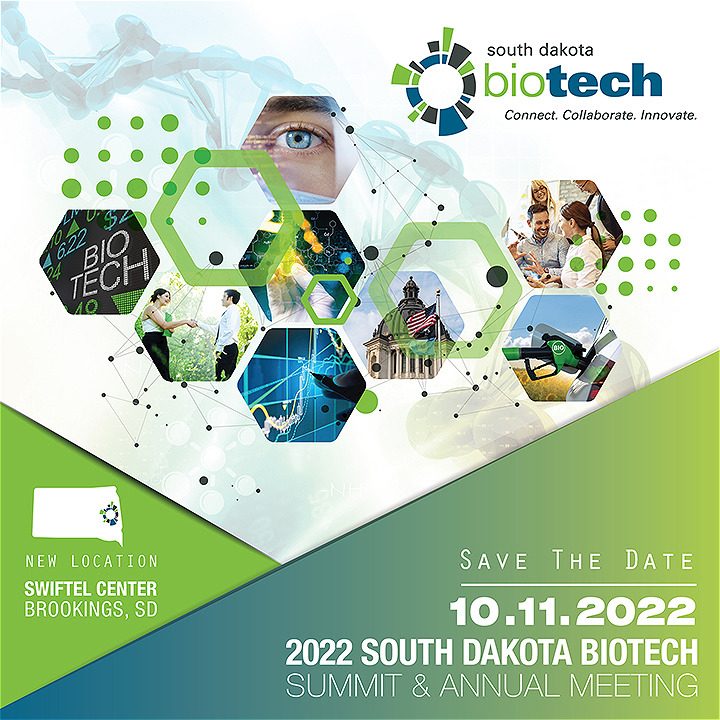 2022 SD Biotech Summit
October 11, 2022 • Swiftel Center, Brookings, SD

The SD Biotech Summit will bring together national, regional and local thought leaders who will provide insights that will impact all of our futures.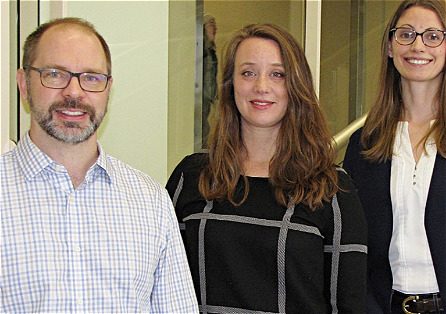 SDSU granted $11M for biomedical research
The National Institutes of Health has awarded South Dakota State University nearly $11 million to do biomedical research.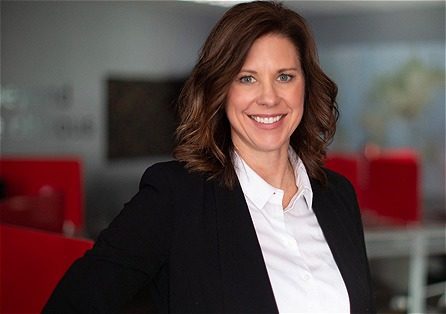 S.D. Biotech leader looks toward post-COVID future with industry positioned for growth
Looking toward the future is part of Ekstrum's role as the leader of South Dakota Biotech, the state affiliate of the international BIO organization
Join us for our first Biotech Breakfast of 2022 as we welcome Patti Bell of Principal with tips for understanding your business's value.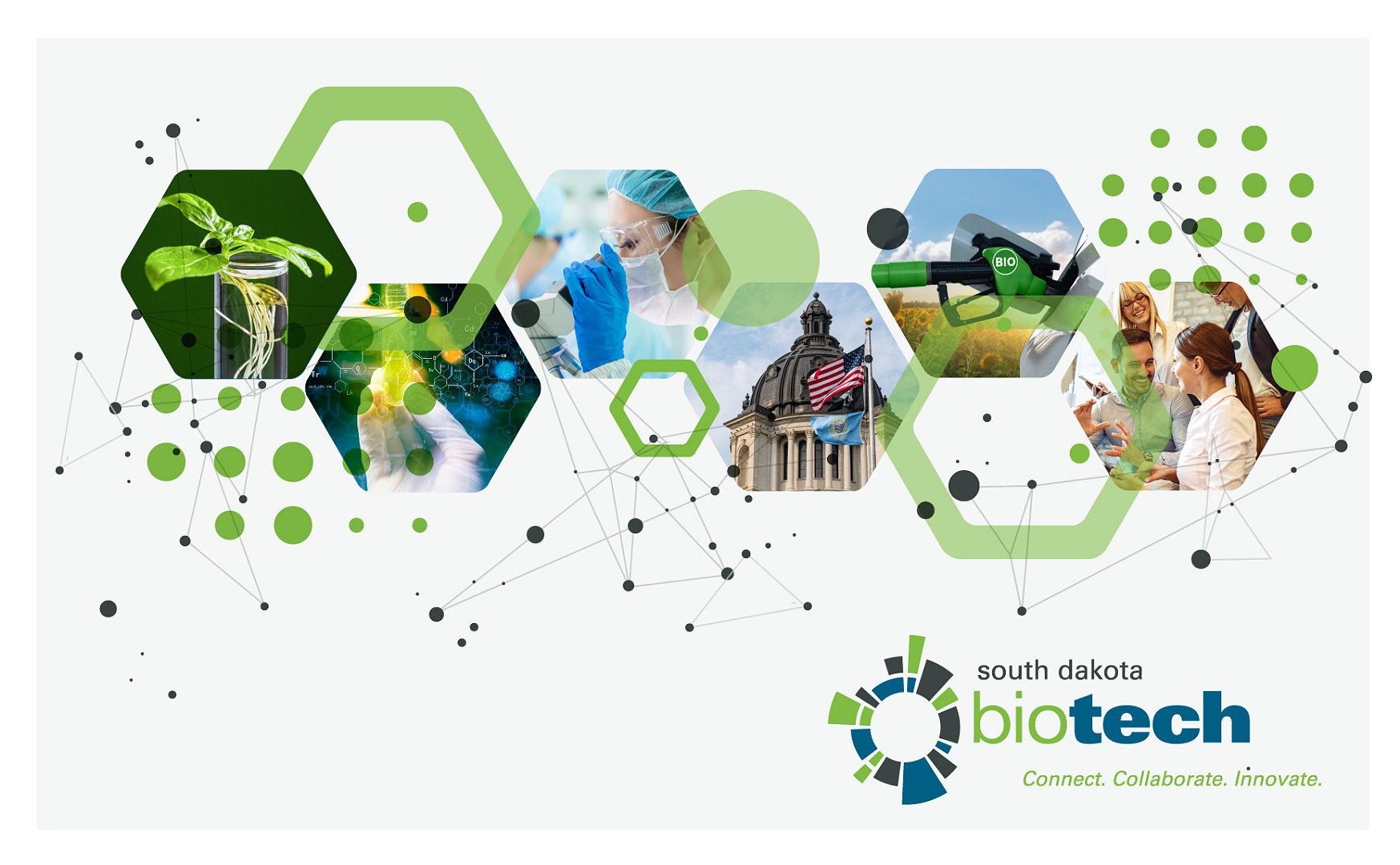 2021 THE YEAR IN REVIEW

After year of milestones, biotech businesses anticipate big 2022.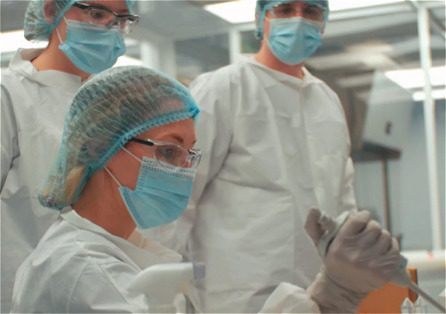 After year of milestones, biotech businesses anticipate big 2022
South Dakota's bioscience industry is thriving both in spite of the pandemic and because of it.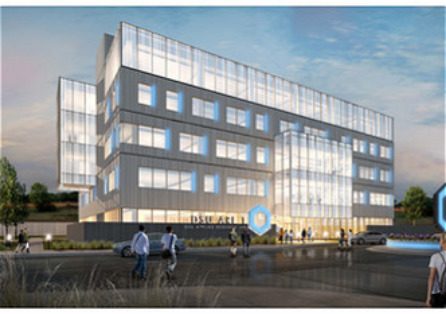 Dakota State announces $90M initiative to grow state's cyber-research industry

On Jan. 26, Dakota State University announced a $90 million initiative to grow the cyber-research industry in South Dakota.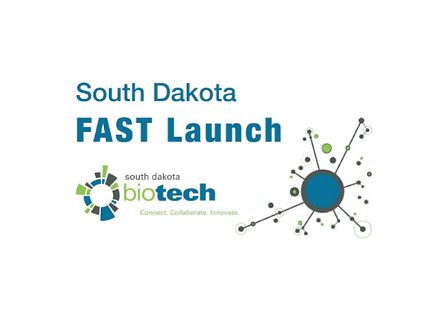 January Business Bootcamp
SD FAST Launch: Assisting South Dakota entrepreneurs and small businesses with beginning and expanding their business through the South Dakota Giant Vision Competition and SBIR/STTR funding.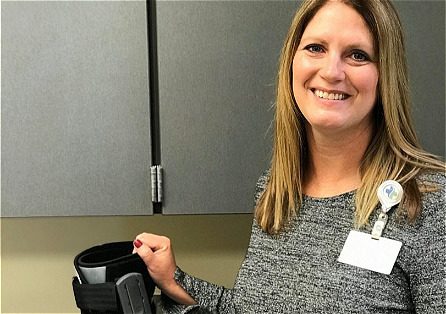 Meet Avera's physical therapy leader turned prolific inventor
Nicolle Samuels is a problem-solver.
And because her background is in physical therapy, that has meant solving problems for patients.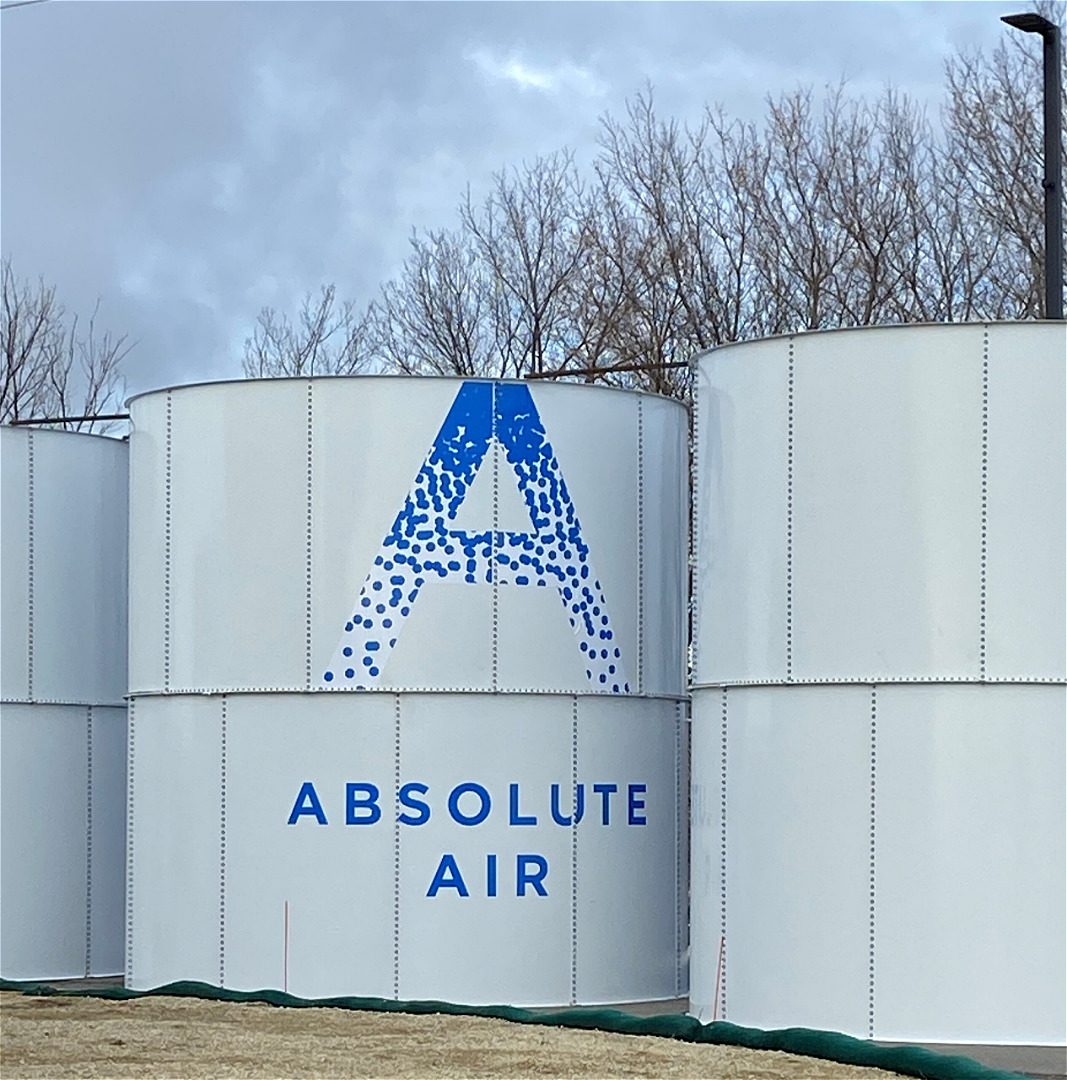 A company that started in a garage now is a partner in a $34 million air separation plant opening early next year. A South Dakota family business with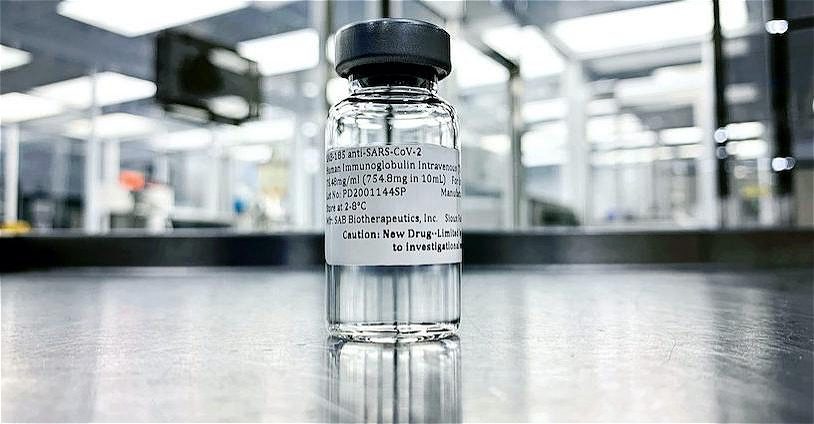 SAB: This treatment showed "potent neutralization of the Omicron variant" in lab testing.

2022 Start-Up Stadium Applications Open
BIO is pleased to announce that it is now accepting Start-Up Stadium applications for the 2022 BIO International Convention!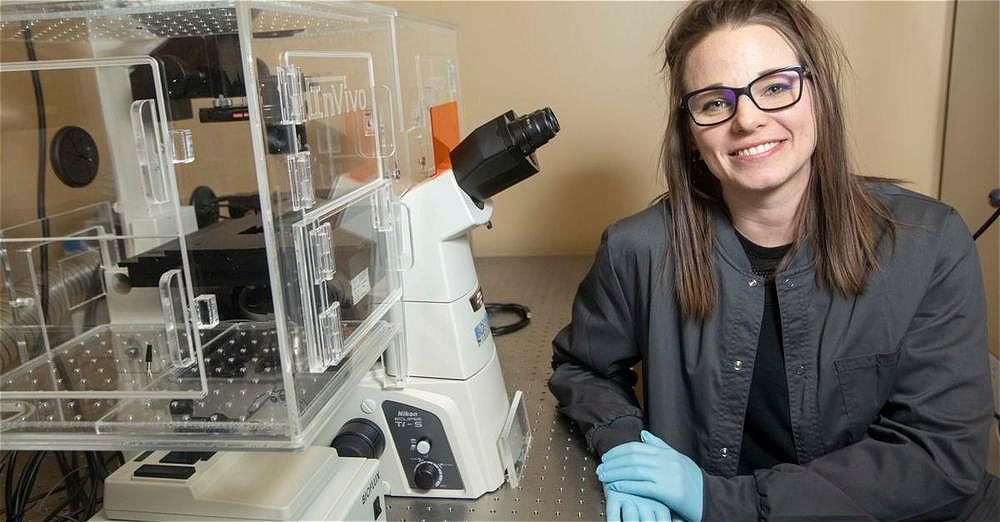 GROUNDBREAKING RESEARCH: SD Mines student receives $130,000 NSF fellowship award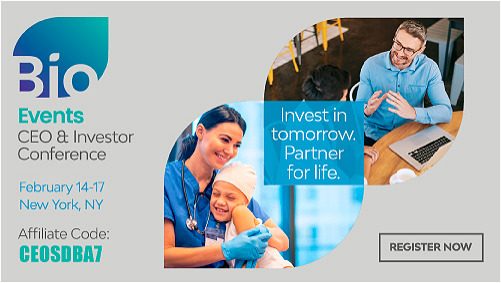 South Dakota Biotech Association Members Save
BIO is bringing partnering, networking, and learning back to NYC from February 14-17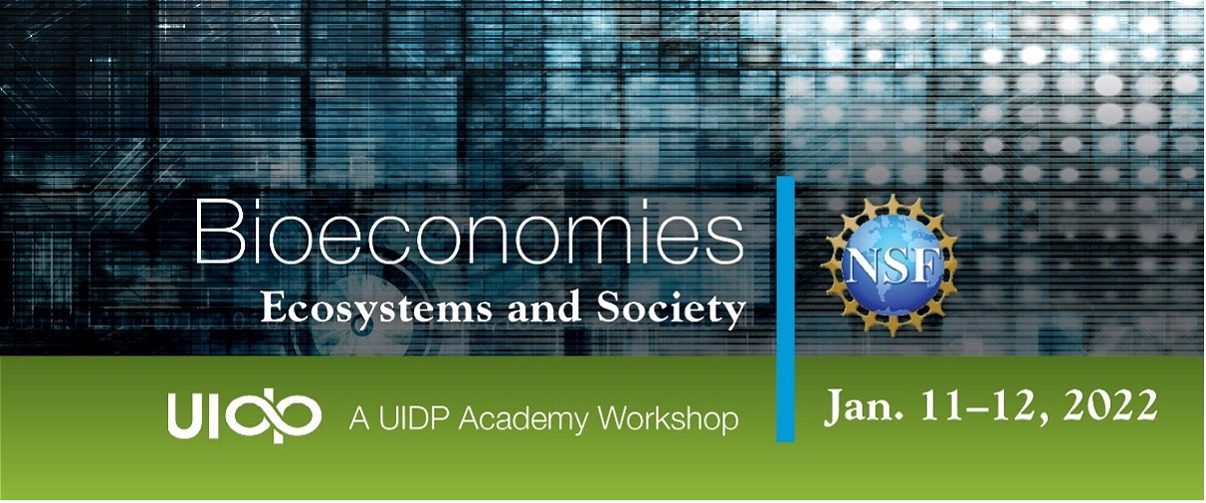 Emerging Bioeconomies: Ecosystems and Society
UIDP is hosting a virtual workshop in January that will bring together an interdisciplinary group of scientists from the public and private sectors who understand and support societal, economic, behavioral, and other challenges and opportunities that arise in developing a bioeconomy ecosystem.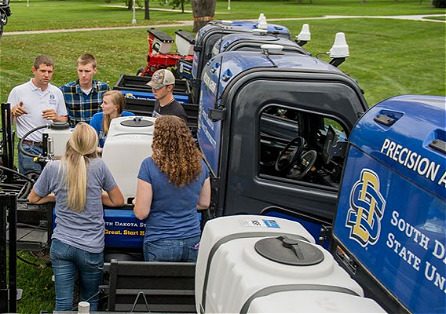 SDSU research partners with Sioux Falls companies
Sioux Falls-area companies will soon have new means of achieving improved efficiency, increased automation and other technical assistance through South Dakota State University's Division of Research and Economic Development.
How Has Technology Changed Farming?
Agriculture has made incredible strides over the last 10,000 years—and the pace of innovation has only accelerated in the last couple decades. Take a look at how farming technology has evolved throughout the past 60 years.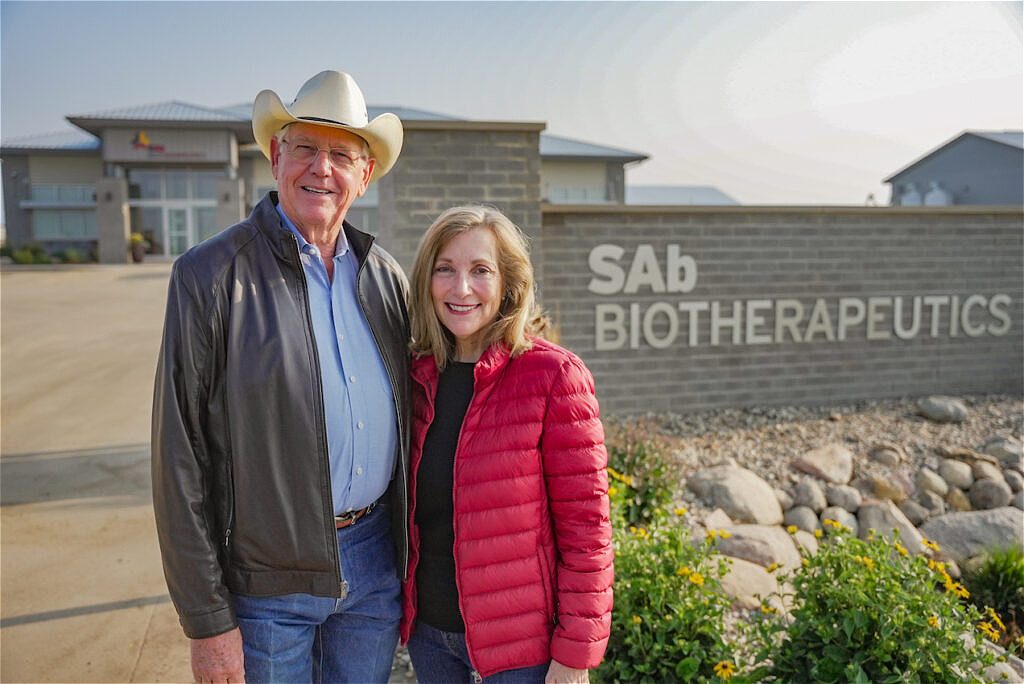 Meet South Dakota couple who became quiet force behind state's newest public company
In many ways, this is the couple behind the cows.
The cows of
SAB Biotherapeutics
are unique in the world – the only ones genetically developed to produce a fully human immune response to targeted diseases.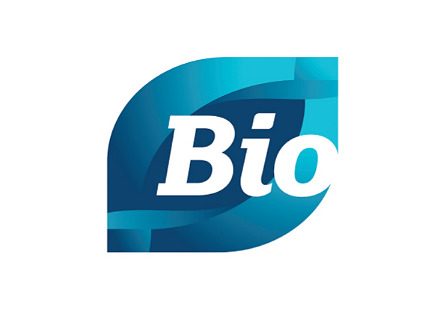 White House's Build Back Better Plan Builds New Barriers for Patients and Scientists Discovering Groundbreaking Cures
Dr. Michelle McMurry-Heath, President and CEO of the Biotechnology Innovation Organization (BIO), made the following statement:

"Last week, Democratic leaders announced they had reached a drug pricing "deal." We wanted to see the details before commenting.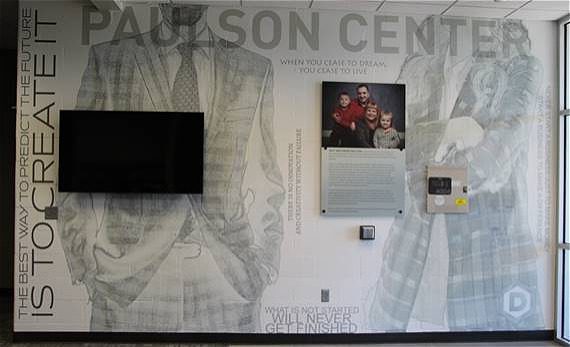 DSU to host information meeting on FAST Launch
Dakota State University and South Dakota Biotech will introduce the new FAST Launch entrepreneurial program at an informational meeting in Madison on November 9.
DSU-PaulsonCenter@dsu.edu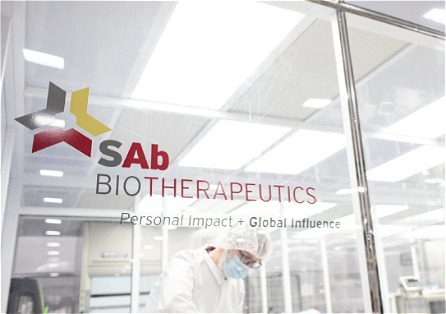 Nasdaq welcomes South Dakota biotech company as SAB goes public
Keloland talked with SAB Biotherapeutics founder Eddie Sullivan earlier this month, who told us Monoclonal Antibody Treatments represent a $140 billion industry worldwide.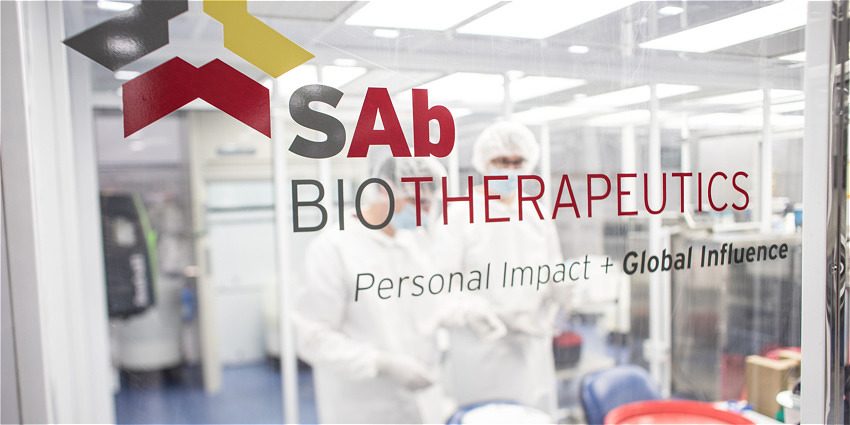 Sioux Falls based SAB Biotherapeutics debuts as publicly traded company
The biopharmaceutical company has finalized its business combination with Big Cypress Acquisition Corp., a publicly traded special purpose acquisition company, or SPAC, which allows the combined company to trade on the Nasdaq Global Market under the ticker symbol "SABS" and "SABSW" beginning today.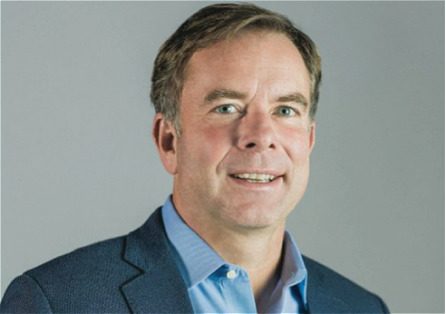 Sana Biotechnology inks $50M deal for precise gene editing system from Beam Therapeutics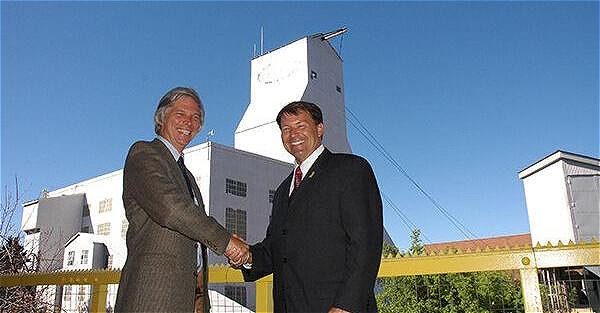 Sanford Lab names newest building after Rounds.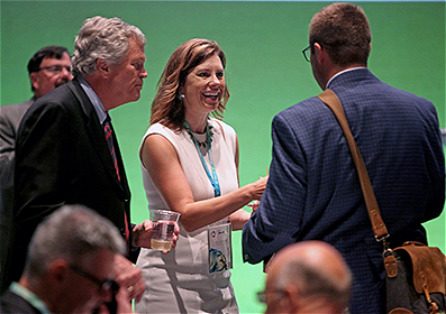 Biotech leader anticipates more breakthroughs, innovation in year ahead
South Dakota Biotech executive director Joni Johnson offers a look at how the industry is emerging from 2020 and positioned for further growth in South Dakota.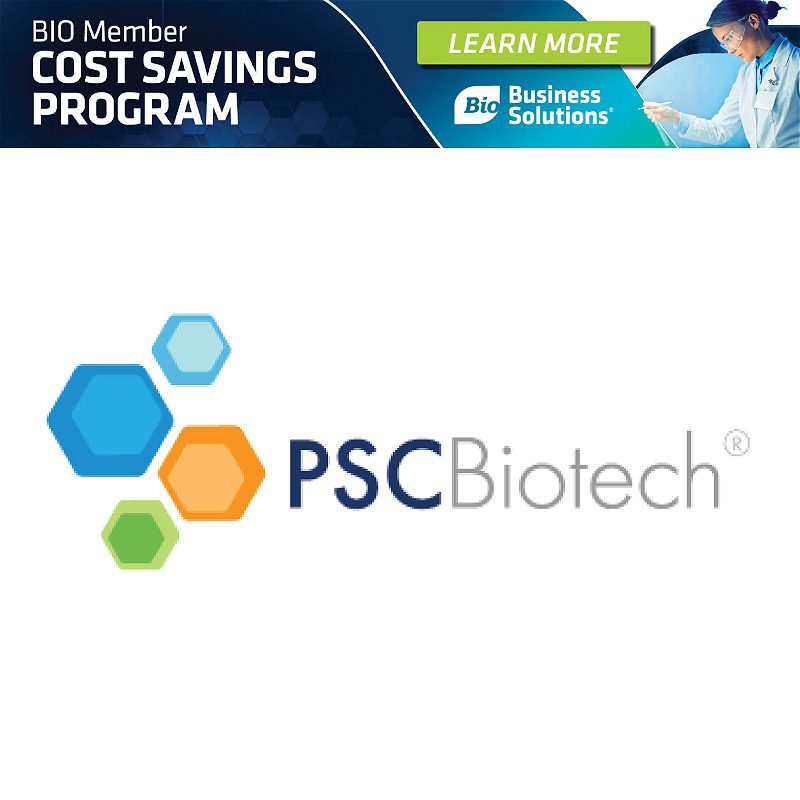 50% off ACE Essentials PSCBiotech
PSCBiotech Corporation has launched a limited time offer exclusively for BIO members: Now through January 31, 2021, members can receive 50% off the initialization fee of their eQMS, ACE Essentials™, which equates to savings of $9,500!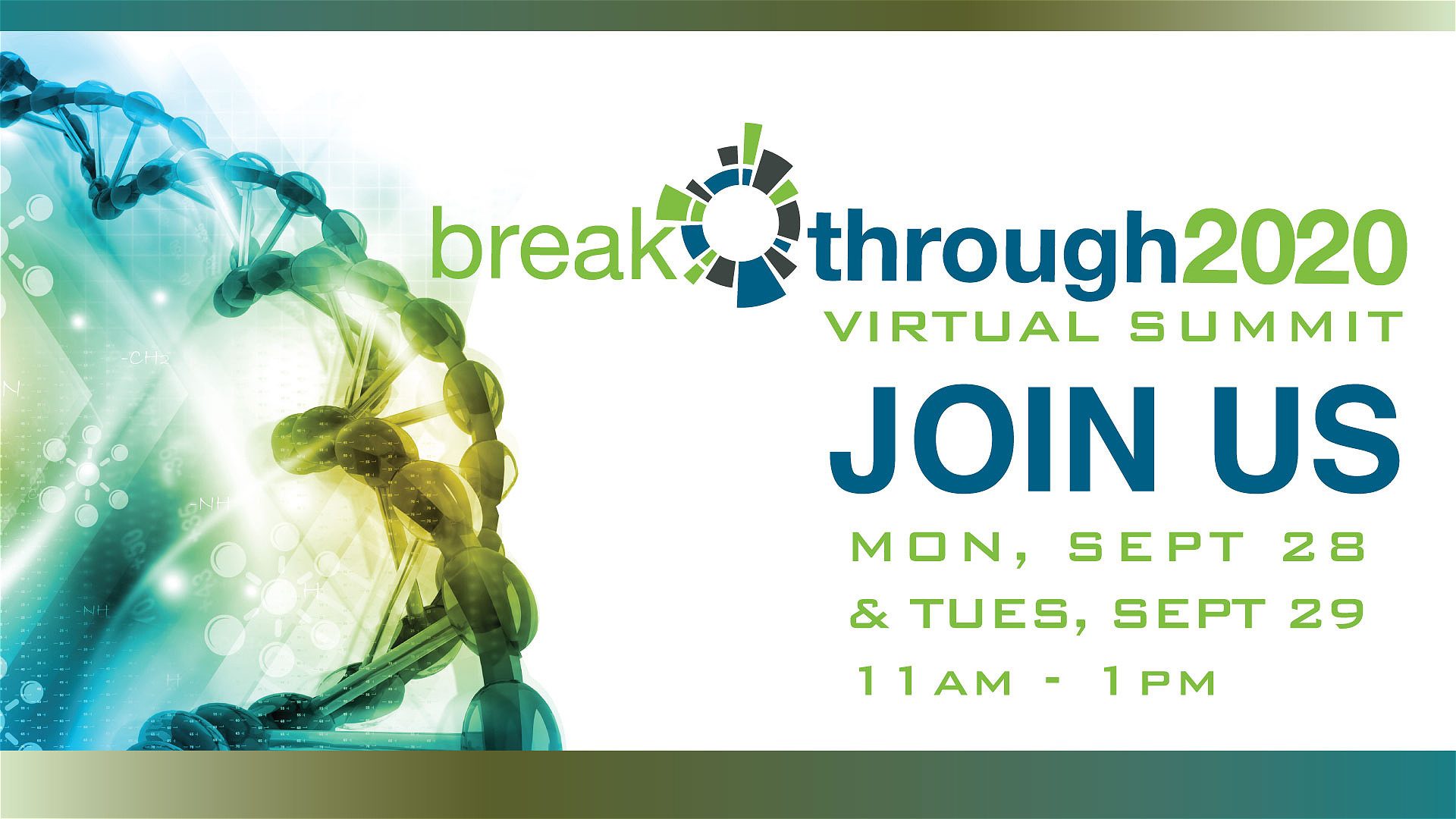 South Dakota Biotech Breakthrough Virtual Summit 2020
Amazing breakthroughs are happening all around us, from human and animal health to agriculture.

Collaborate with us on how we can continue breaking through the barriers of deploying these new technologies to heal, fuel and feed a growing world.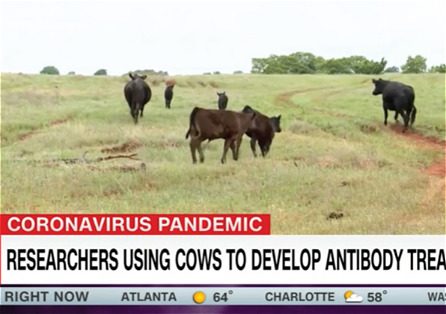 Human trials expected to start next month for Covid-19 treatment derived from cows' blood
(CNN) - A South Dakota company expects to start human trials next month for a Covid-19 antibody treatment derived from the plasma of cows.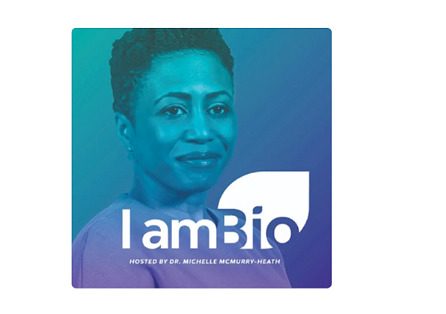 "Herd" immunity - SAB Biotherapeutics In The News
No, not THAT kind of herd immunity—but pioneering biotechnology using a herd of cows to produce human, polyclonal antibodies that can serve as a bridge until we have a full-blown vaccine.


Become a SD Biotech Member
Becoming a member of SD Biotech has many advantages, including a member cost saving program.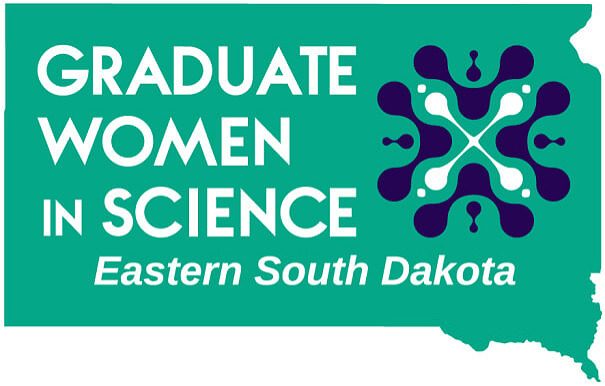 Zeal Focus: Graduate Women In Science
An organization dedicated to promoting women in science is celebrating its tenth year in eastern South Dakota.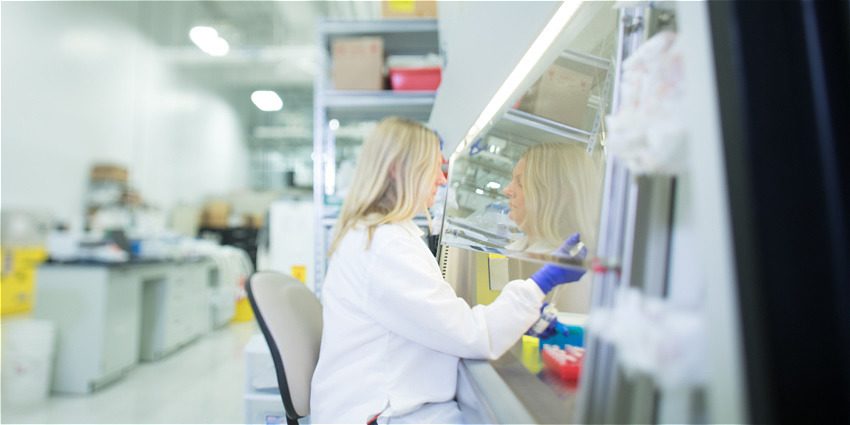 SAB delays location at USD Discovery District to focus on COVID-19
SAB Biotherapeutics, a Sioux Falls immunotherapy company rapidly working to develop a therapeutic specific to COVID-19, announced it is delaying its planned development at the USD Discovery District for at least one year.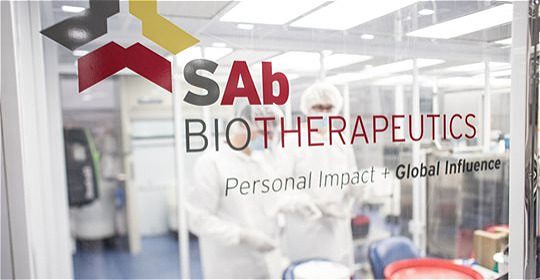 Sioux Falls company developing potential treatment for coronavirus
SAB Biotherapeutics, a Sioux Falls clinical-stage biopharmaceutical company that developed a first-of-its-kind therapeutic approach, is rapidly working to develop what its CEO said could be the first treatment specifically designed to target the new coronavirus known as SARS-CoV-2, the virus responsible for COVID-19.




BIO Online Learning
BIO Online Learning, in partnership with Biotech Primer, offers on-demand training courses accessible anywhere, anytime. Biotech Primer is a training organization dedicated to helping professionals understand the science, business, and regulatory processes essential to the Biotechnology, Pharmaceutical, Molecular Diagnostics and Medical Device industries.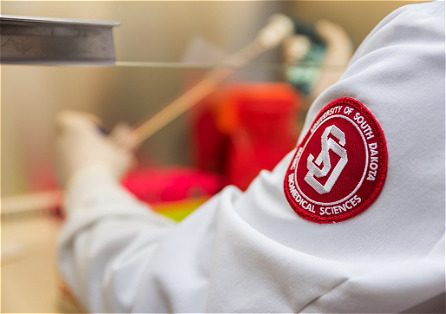 Growing bio-med in S.D.: How a USD center is driving the industry
Home to the University of South Dakota's graduate program in biomedical engineering, the Graduate Education and Applied Research Center provides students and startups with a state-of-the-art facility for research and collaboration.

The university's biomedical engineering program began in 2006, and it moved into the GEAR Center facility within the USD Discovery District in 2009.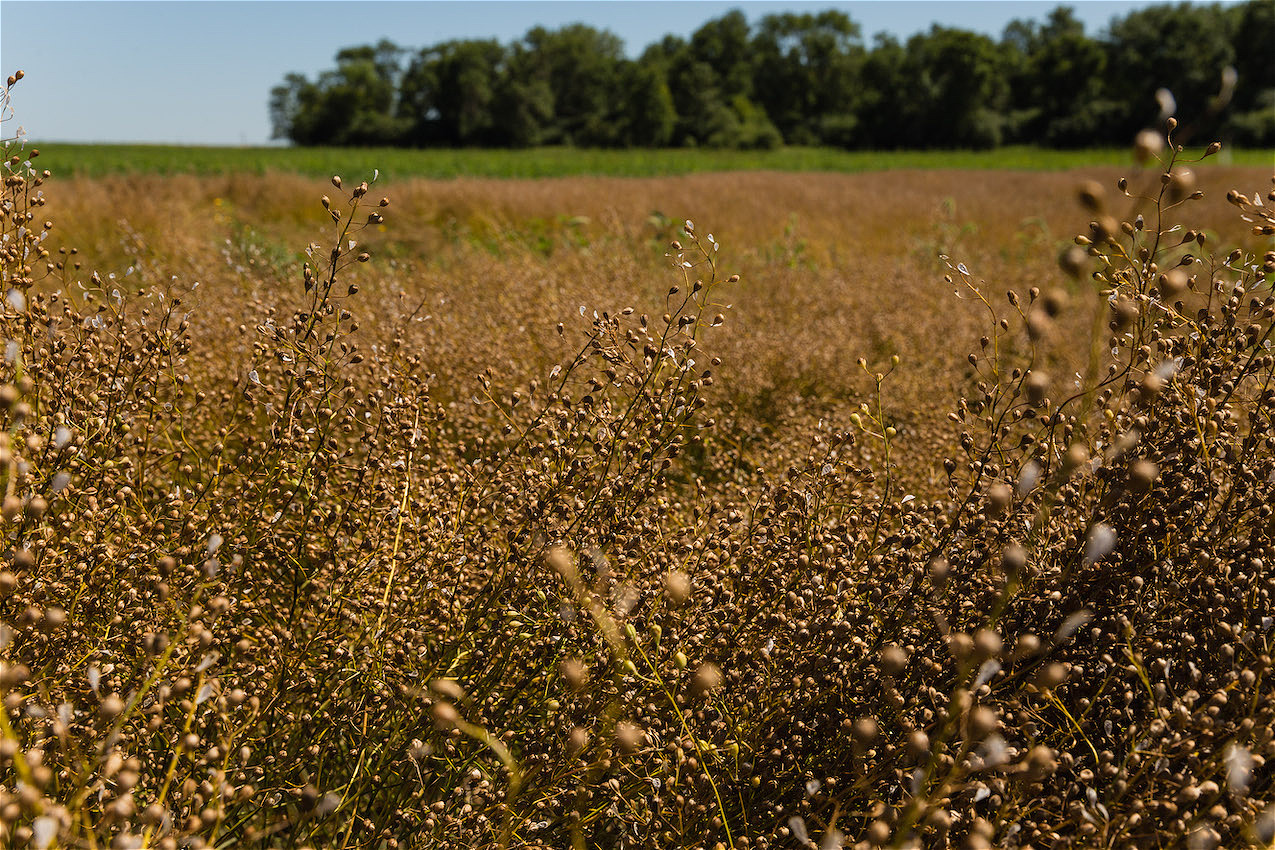 SDSU researchers make direct impact on biotech industry
SDSU has a big goal for its research: Double it in the next decade.
In the nearer term, the plan is to increase research productivity by 40 percent by 2023.
Both efforts are on track.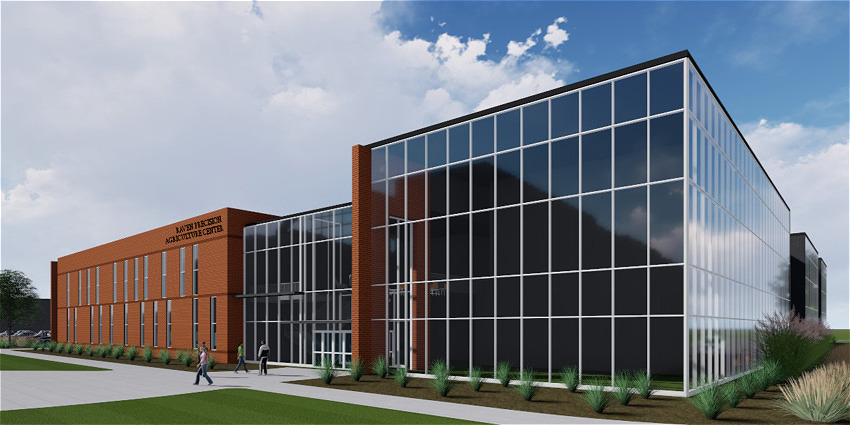 POET donates $2 million to SDSU precision ag program
Sioux Falls-based POET has made a $2 million contribution toward construction of the new Raven Precision Agriculture Center at South Dakota State University.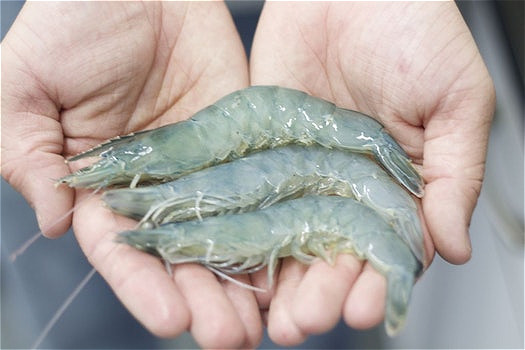 Tru Shrimp to open lab at SDSU's Research Park
Tru Shrimp is partnering with SDSU to open a lab in Brookings for research into shrimp co-products.

The Minnesota-based company, which plans to build its first full-scale shrimp harbor in Madison, will take up residency next month in the Brookings Innovation Center at the Research Park at SDSU.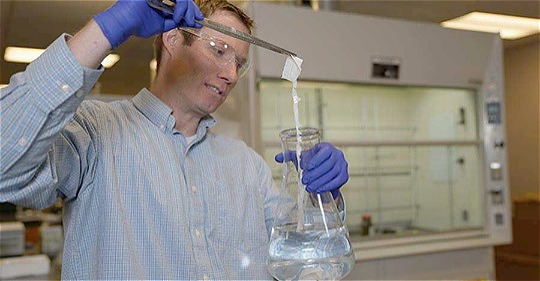 Nanopareil LLC: Where Tiny Fibers Reap Huge Rewards.
The technology at the heart of Nanopareil revolves around nanofibers a thousand times smaller than a human hair, but its potential impact on the pharmaceutical industry could be massive.

New Funding Opportunity Available for Proof of Concept
A proof of concept fund in the amount of $40,000 has been established for the 2020 – 2021 year.
South Dakota Biotech announces annual awards, board members

South Dakota Biotech, the state affiliate of the Biotech Industry Organization, has honored two key leaders in advancing the state's biotech industry with its sixth annual awards for excellence.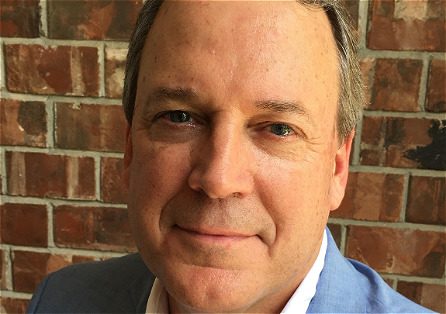 Aquaculture expert to share insight at biotech summit
His decades-long biotech career in crop science has brought Phil Kerr to the forefront of one of his industry's fastest-growing fields: aquaculture.
Kerr will share his experiences and industry outlook at the
Oct. 8 South Dakota Biotech Summit.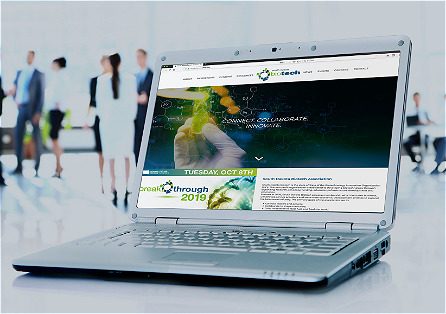 South Dakota Biotech Breakthrough Summit 2019
Join us for BREAKTHOUGH! the 2019 South Dakota Biotech Summit & Awards.
Learn about the amazing breakthroughs happening all around us, from human and animal health to agriculture. And collaborate on how we can continue breaking through the barriers of deploying these new technologies to heal, fuel and feed a growing world.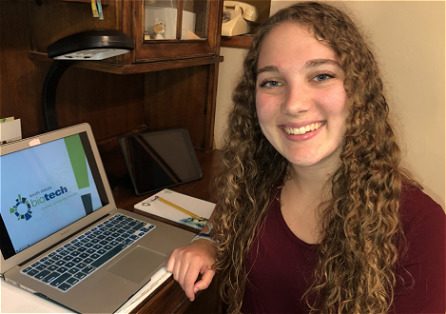 Perfect match: Biology and business major helps support biotech association
She has generated industry data for state leaders, built relationships with biotech businesses and helped represent South Dakota at an international bioscience event. And she's still in college.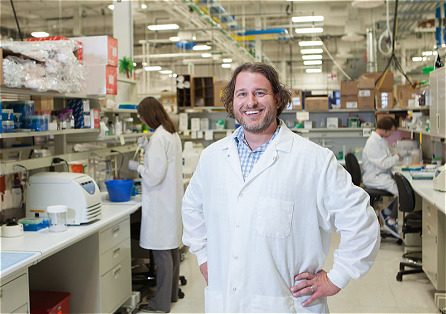 Sanford cancer researcher earns $1.9M grant
Dr. Michael Kareta talks stem cells and cancer, plus more Sanford Research news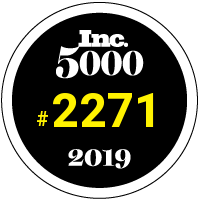 OmegaQuant Makes the 2019 Inc. 5000 List
OmegaQuant
has earned a spot on the 2019 Inc. 5000 list, which features the fastest-growing private companies in America. Growing 177% in a three-year period, the company offers evidence-based nutritional status tests to researchers, health practitioners, and consumers, with a focus on fatty acids.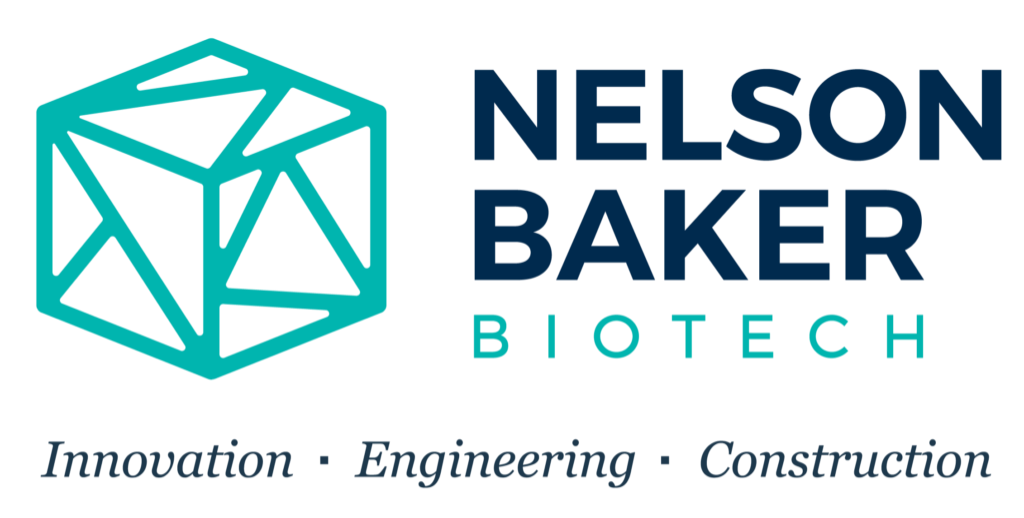 Biotech firm rebrands with focus on cutting-edge industry services
Nelson Engineering Inc. is now Nelson Baker Biotech Inc., which brands itself as an innovative engineering, procurement and construction firm in the industrial biotech space.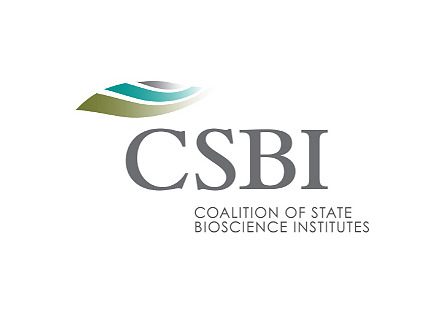 2018 Life Sciences Workforce Trends Report

The Coalition of State Bioscience Institutes (CSBI) released the 2018 Life Sciences Workforce Trends Report June 5, 2018 at the BIO International Convention held in Boston, Massachusetts June 4-7. The report provides a national snapshot of the current and anticipated talent needs of the nation's dynamic life science industry.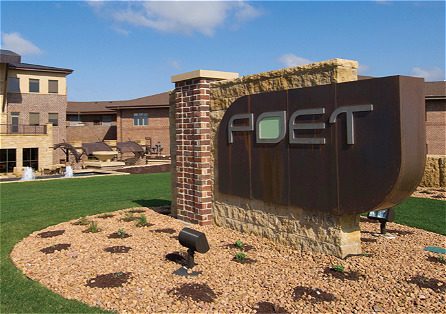 POET CEO receives Global Bioeconomy Leadership Award
POET CEO Jeff Broin received the Global Bioeconomy Leadership Award for his vision and leadership in pioneering new technology and building his company into the largest biofuel producer in the world.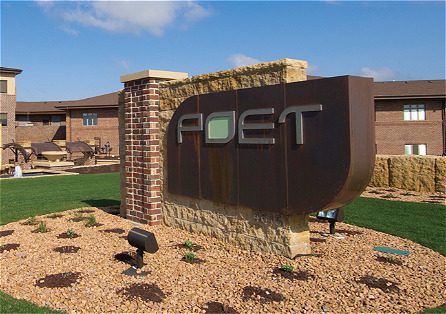 Under-the-radar research takes POET from the lab to the plant with big mission in mind
It would be understandable, but not entirely correct, to think of POET as an energy company.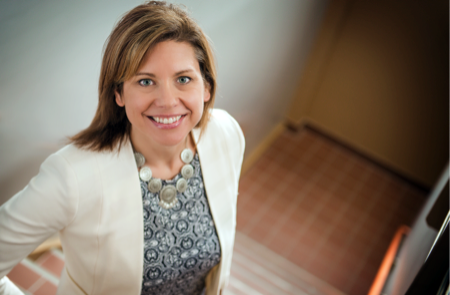 Biotech leader previews big industry events, new communication tool
South Dakota's biotech industry is having another big year, and in the coming months, one of its key leaders will be telling the state's story at major international events.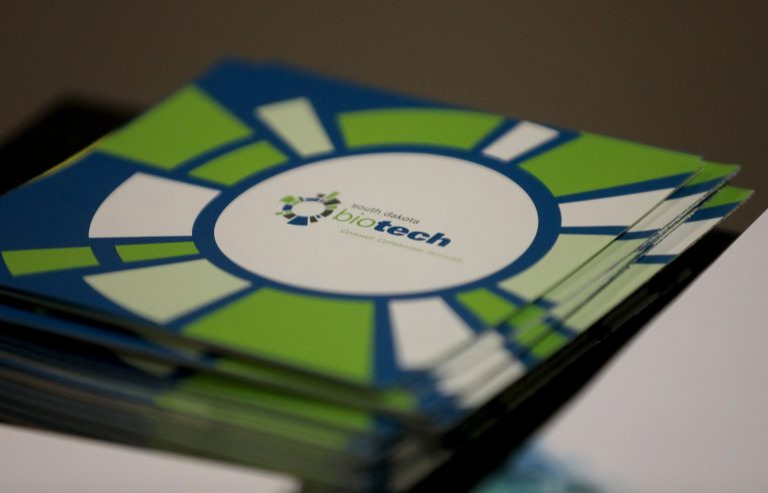 Startup Sioux Falls Features SD Biotech
SD Biotech executive director Joni Johnson visited with Andrea Van Essen of Startup Sioux Falls.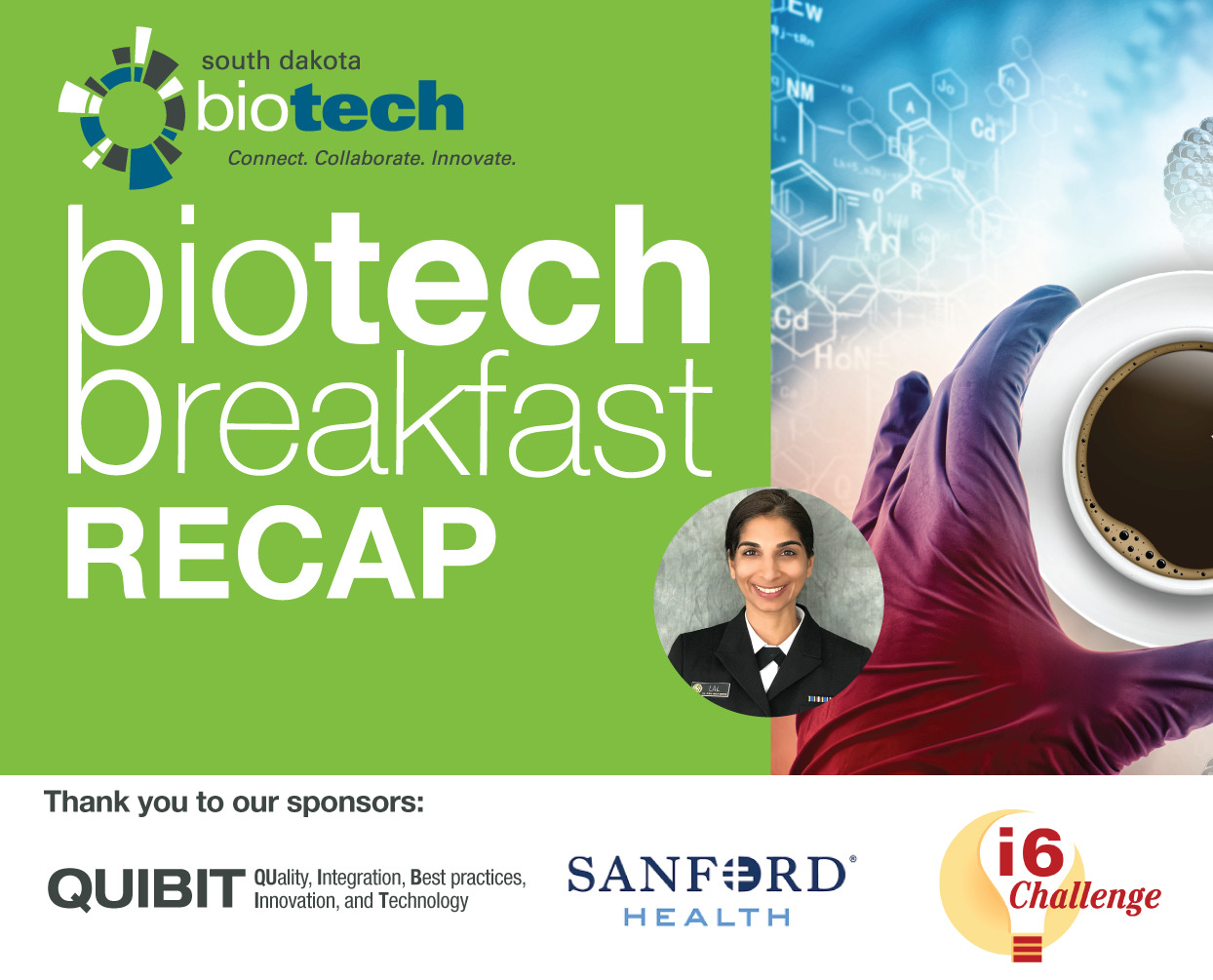 Biotech Breakfast Recap
On March 23 we invited you to a breakfast of networking and special presentation.
Read More to download featured speaker Lieutenant Renu Lal's presentation, and more.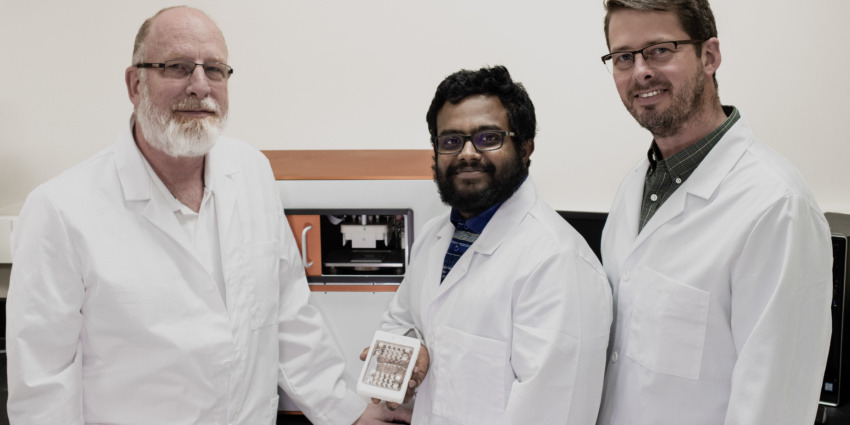 Biotech startup secures $3.1M investment to support breast cancer detection technology
Inanovate Inc., a life science company specializing in the development of blood tests for cancer and autoimmune diseases, has secured an initial closing of $3.1 million in its latest financing round.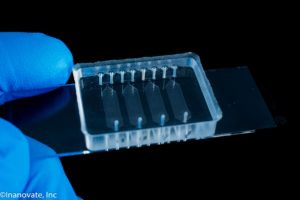 Biotech company a finalist to become "Buzz of BIO"
A Sioux Falls biotech startup is one of 20 finalists to become the "Buzz of BIO" at the international organization's June convention.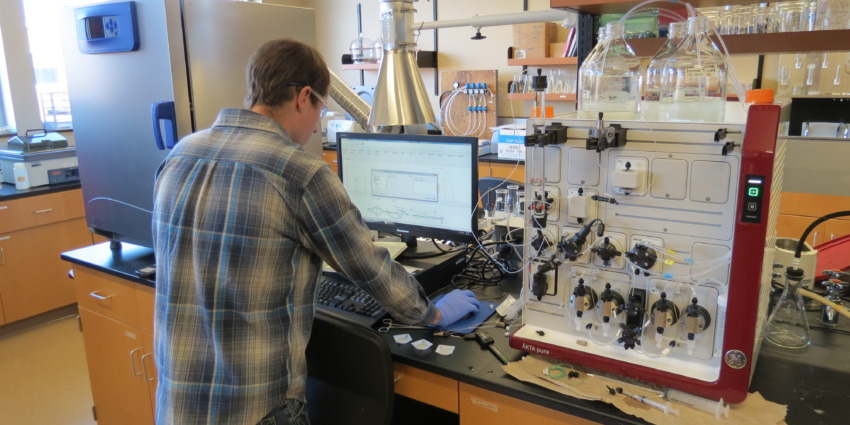 Biotech startup Nanopareil announces big new investment
South Dakota biotech startup Nanopareil LLC is closing an approximately $1 million investment round to help bring its technology to market.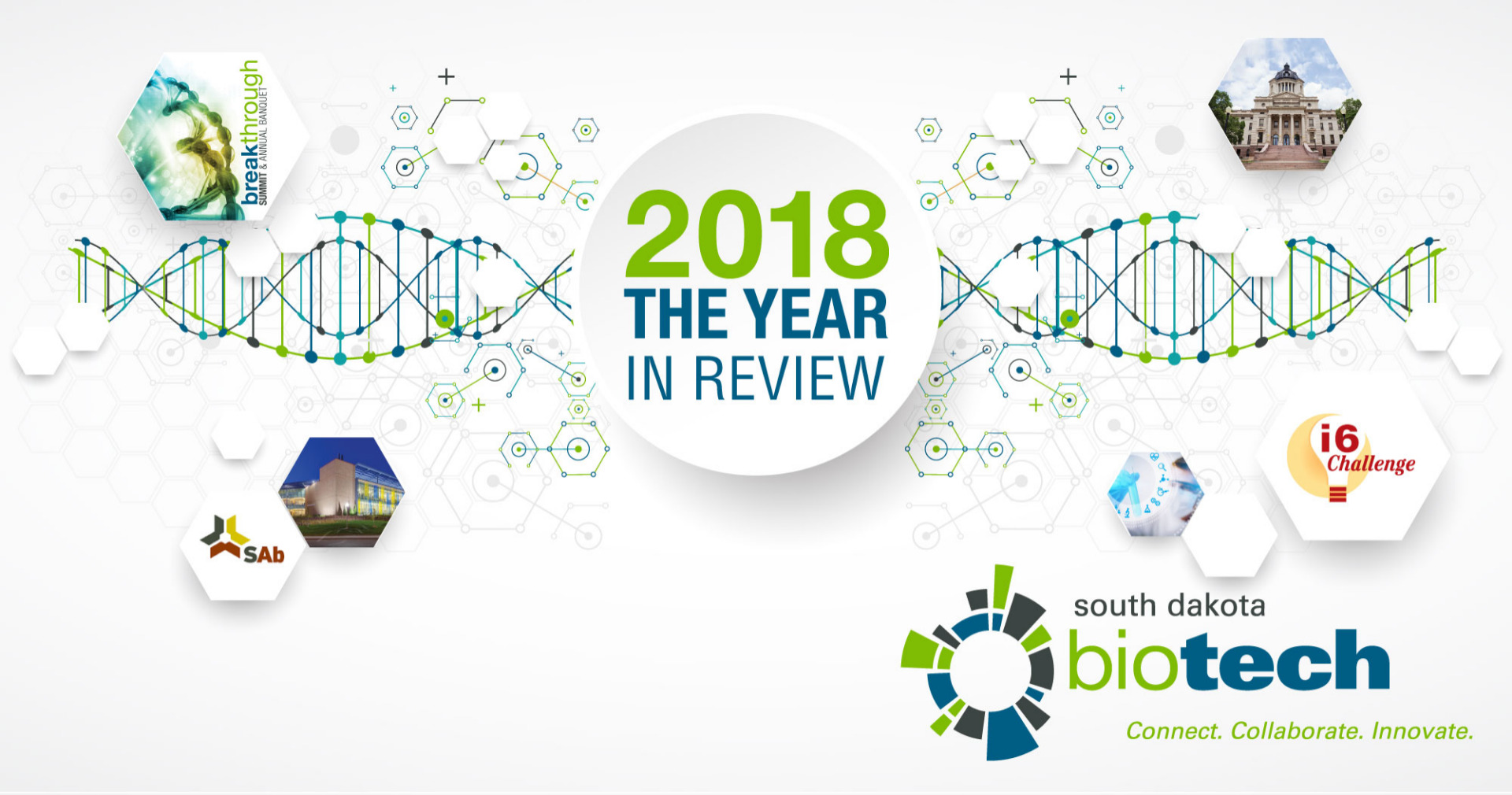 Biotech industry marks big year in South Dakota
From research breakthroughs to major investments and newcomers to the industry to next steps for existing companies, the bioscience industry has much to celebrate in 2018.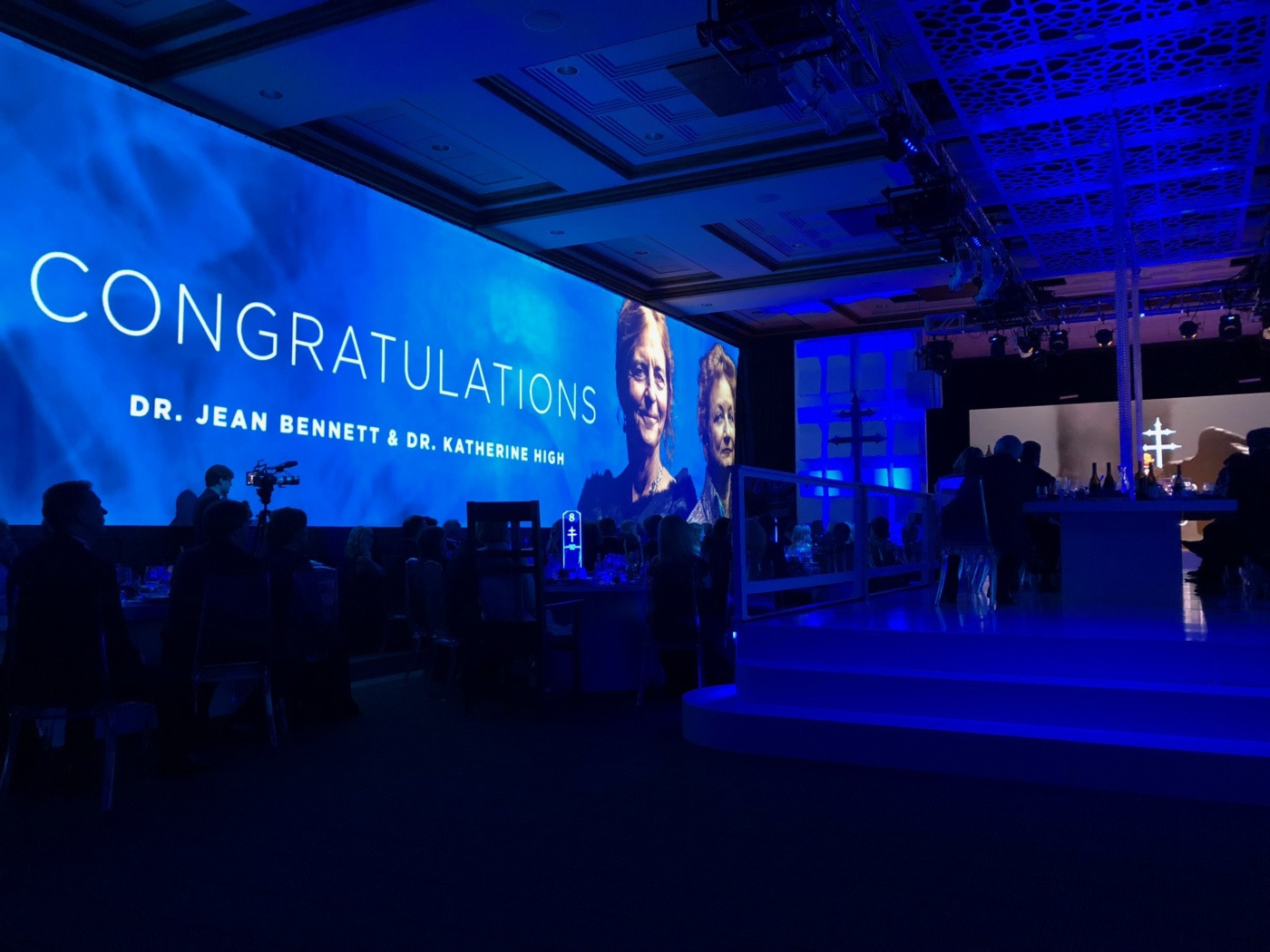 Biotech leader: "2018 was among our biggest years ever"
When the bioscience industry looks back at 2018, it easily could represent a turning point for South Dakota.

As executive director of South Dakota Biotech, Joni Johnson sits at the center of an industry that she says is entering its next stage of growth.

We sat down with her to learn her outlook for 2019 and beyond.