I Am Bio Podcast
The I am BIO podcast tells powerful stories about biotechnology breakthroughs for people and the planet.
The podcast is hosted by BIO's President and CEO Dr. Michelle McMurry-Heath.

EPISODE 66 : Science Helped Save the World from COVID. What will Vaccine Technology do Next?
2021 was the unofficial year of mRNA—and deservedly so. But the science behind the technology is not always easy to understand. In this episode, we will dive into the miracle technology that saved countless lives and talk about what it holds for the future. We also speak to a biotech company about its non-mRNA vaccine technology for COVID and why the healthcare ecosystem will always need multiple options.
Inside Out Quality Podcast
Product failures have affected lives and companies—all of which could have been avoided through basic quality practices.

Our goal is to educate and share how a well-designed quality system can save your company and the lives of those you care about.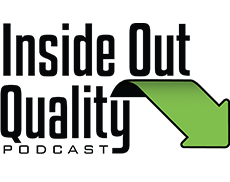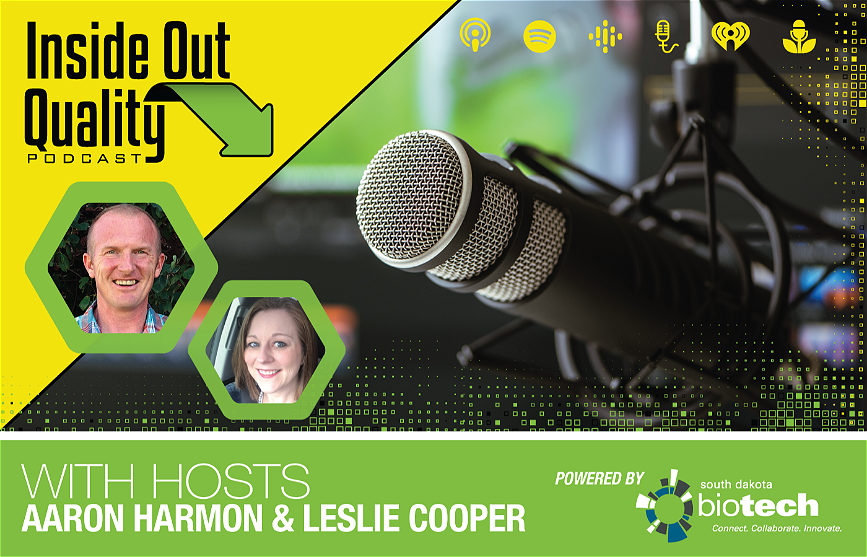 Season 3: Episode 1
COMING SOON!
"What happens when your company gets a bad reputation for quality?
Yu Go nowhere."
In the first episode of Season 3, Leslie Cooper and I discuss the Yugo with author and historian Jason Vuic. Entrepreneur Malcolm Bricklin brought the Yugo to the US in the 1980's. By the end of the decade, its reputation for poor quality made the car a joke for late night show hosts and led Car and Driver to name it Worst Car in History. Listen in as we discuss the impact of quality on reputation and the history of this car.
Aaron Harmon
Host
After getting a Ph.D., Aaron joined an animal health company and spent 10 years in product development while leading quality initiatives in the lab. From there, he went to the University of South Dakota (USD) and worked with their GMP Facility and dove further into quality systems working with start-up companies, and the co-founded of QUIBIT, a local quality assurance professionals network.

Now, he works as a General Manager and Director of Quality for a start-up medical device company and continues teaching courses on quality and product development at USD. Aaron enjoys exploring quality systems and regulations and how they shape product development and ultimately our world. He has been blessed to work with great people and hopes to contribute back to others through his work.
Powered by QUIBIT
Quality, Integration, Best Practices, Innovation, and Technology.