I Am Bio Podcast
The I am BIO podcast tells powerful stories about biotechnology breakthroughs for people and the planet.
The podcast is hosted by BIO's President and CEO Dr. Michelle McMurry-Heath.
Inside Out Quality Podcast
Product failures have affected lives and companies—all of which could have been avoided through basic quality practices.

Our goal is to educate and share how a well-designed quality system can save your company and the lives of those you care about.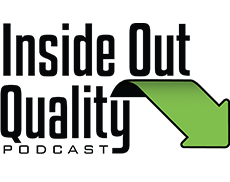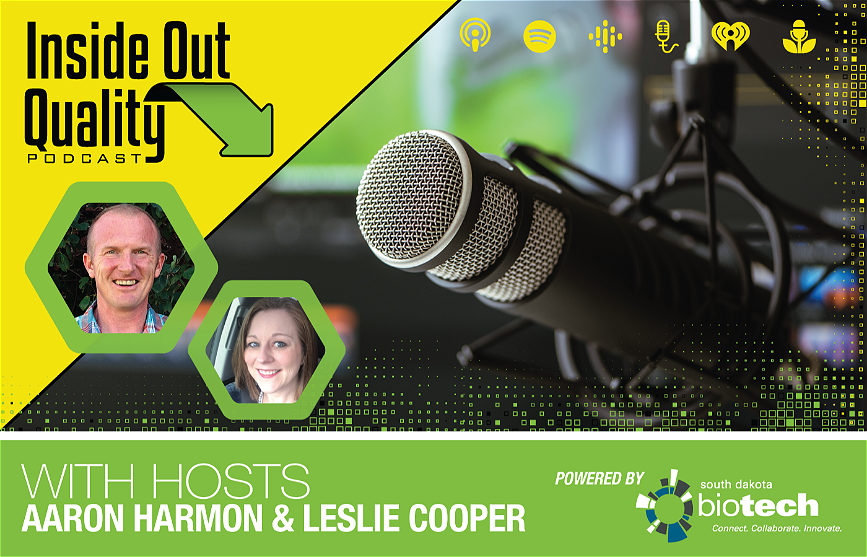 Season 3: Episode 1
Yugo: Power in a Reputation, Not the Car.
Jason Vuic, author and historian, joins Leslie and I to discuss one of the best examples of quality reputation and public perception: the Yugo.
Zastava manufactured the low cost car in the 1980's, but low cost could not overcome the quality issues that turned the name Yugo, into a punchline for jokes. Car and Driver named it "Worst Car in History."
Jason wrote the book: The Yugo -The Rise and Fall of the Worst Car in History and joins us to discuss the impact of quality on reputation and how the Yugo fits into history.
To learn more about Jason Vuic and his work, see his
website.
LISTEN HERE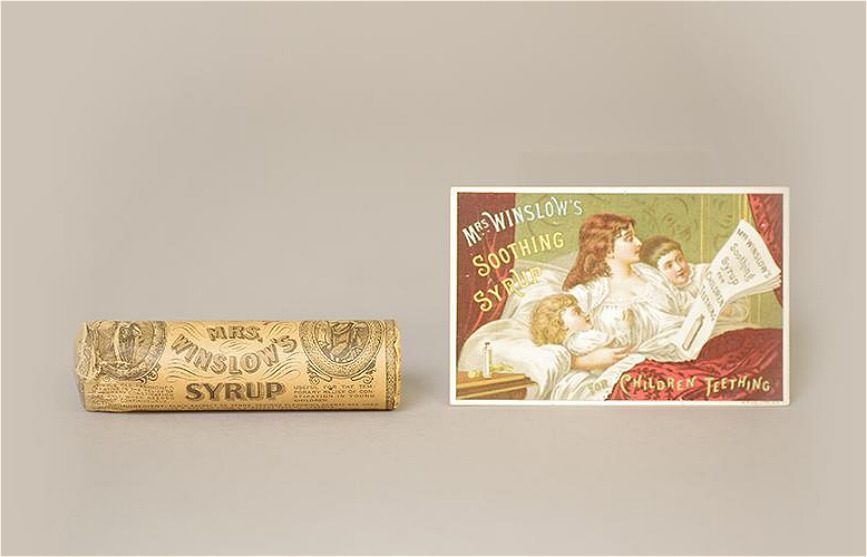 Season 3 : Episode 2
Title: Mrs. Winslow's Soothing Syrup
"Are you disturbed at night and broken of your rest by a sick child suffering…. It will relieve the poor sufferer…and is the prescription of one of the oldest and best female physicians and nurses in the United States." — This is not an ad about our podcast :) This is an ad from 1905 for Mrs. Winslow's Soothing Syrup (a morphine based product advertised to help sooth children).
FDA Historian Vanessa Burrows joins Leslie and I, as we dive into a notorious opioid product sold from the 1830's-1930's resulting in countless deaths and misled consumers. This episode underscores the importance of product labeling, advertising, and muckrakers in the history of drug development and regulations.

To learn more about the work of the FDA's History Office, check out their site: FDA History

LISTEN HERE
Season 3 : Episode 3
Gabriel Licina: From Biohacker to Independent Researcher
Gabriel Licina is a leader in the world of independent science and was at the forefront of the biohacking culture. His work showed that exciting technology can be created from the home using networking, education, and freedom.
Host Aaron Harmon expected someone known as a Biohacker to be resistant to regulations and quality concepts, but he quickly learned the opposite. On this episode, Gabriel joins Leslie and Aaron to talk about Biohacking, how he became an Independent Researcher, his research, and how the regulations are still important in this space for safety and progress.
You can learn more about Gabriel
here.
LISTEN NOW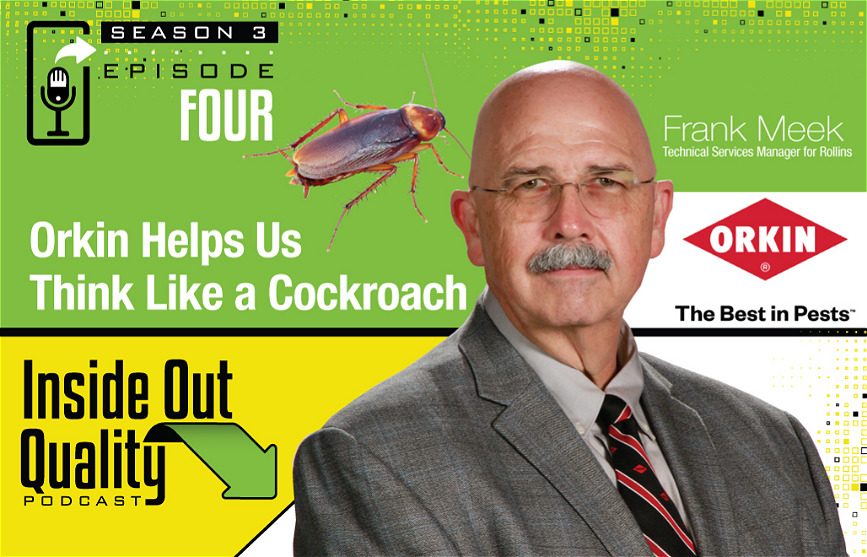 Season 3 : Episode 4
Orkin Helps Us Think Like a Cockroach
In the world of GMPs and quality, it's easy to overlook the importance of pest management until its too late. In this episode, Frank Meek, Manager of Technical Services at Rollins/Orkin joins us to tell us how Orkin approaches all things pest control, from prevention, investigations, and control of pest along with other services they provide the industry.
Frank Meek
is a Technical Services Manager for
Rollins
. As a board-certified entomologist and 30-year industry veteran, he is an acknowledged leader in the field of pest management. He loves insects, spiders, and crawl spaces. Listen in as Frank shares his passion for pest control and teaches Leslie and Aaron how to be better insect detectives.
To reach out to Orkin's industry team,
visit here.
You can also visit
ORKIN.
LISTEN NOW
Season 3 : Episode 5
Speaking of Quality . . . Quality Assurance Contributing to the Bottom Line with Bart Bosch
Earlier this year, our host Aaron began searching for a Quality Assurance motivational speaker. This search introduced him to many amazing people;
Bart Bosch
is one of them. Bart is the founder of
Vlitix
and specializes in utilizing quality systems as a value driver for organizations.
If you want to turn Quality Assurance into a value driver for your company, this is your episode! Listen in as Bart and Aaron discuss how quality can make your company more valuable and contribute to the bottom line.
To reach out to Bart, email
here
Learn more about Vlitix
LISTEN NOW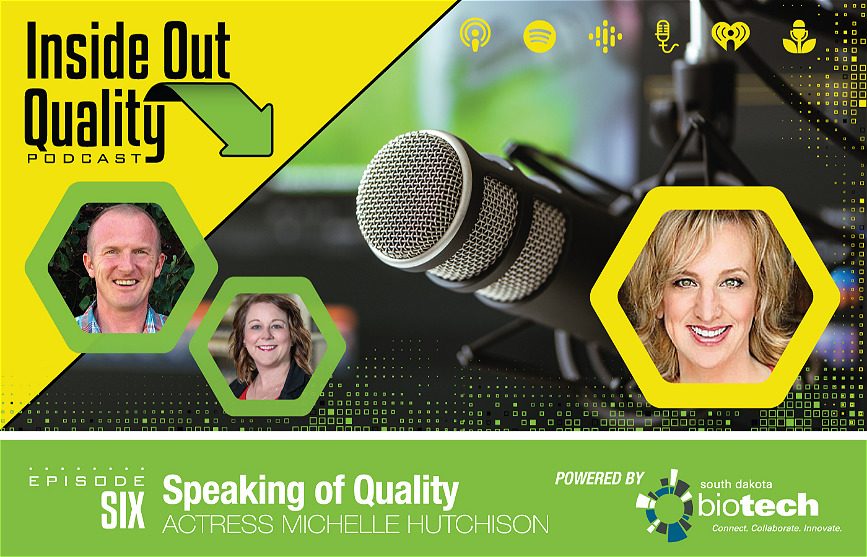 Season 3 : Episode 6
Speaking of Quality ... Actress Michelle Hutchison
Michelle Hutchison
is an actress, voiceover coach, writer, and producer. She also teaches professionals in the medical product industries on how to present more effectively – we knew we couldn't talk about motivational speaking with talking about the speaking part!
In this episode, Michelle talks about performance in presentations with Aaron and Leslie and offers insights of getting past slide decks, and communicating with skilled expression and your emotional palette.
To learn more about Michelle's classes visit:
Skilled Expressions
LISTEN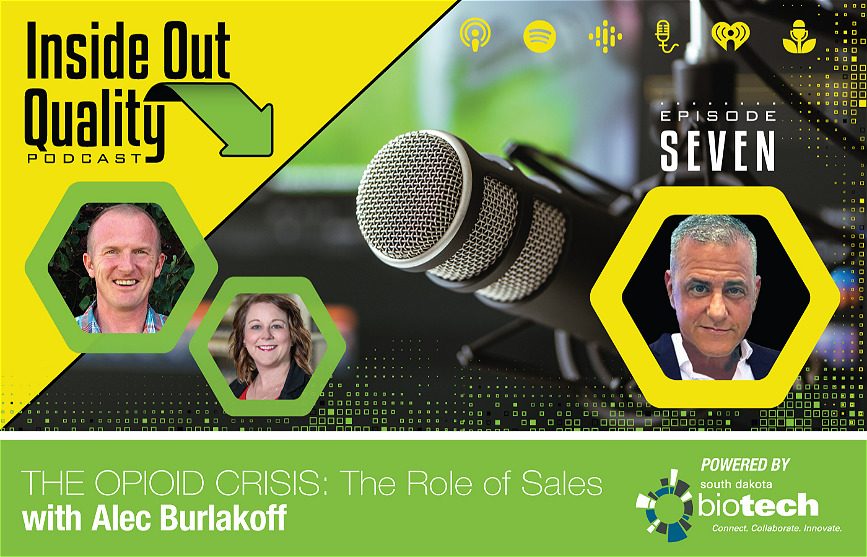 Season 3 : Episode 7
The Opioid Crisis: The role of sales with Alec Burlakoff
In 1920, the US began recording deaths from Opioids; between 1920 and 1921, 105 people died from accidental overdose.
In 2021, 80,816 people died from overdose on opioids (CDC). We are losing a battle. The opioid crisis is a healthcare system problem; one component of this system is the sales rep. In this episode, Arron and Leslie interview Alec Burlakoff. Alec was the VP for sales at Insys and a master of sales and building teams. His skills, contributed to explosive sales of Fentanyl and current crisis.

They discuss, and begin to understand, how each parts of healthcare contributed to the crisis. Alec shares about sales, his life and work.

LISTEN HERE

To learn more about Alec's current work, visit Limitless! Sales Coaching or Schedule a FREE 20 minute Consult.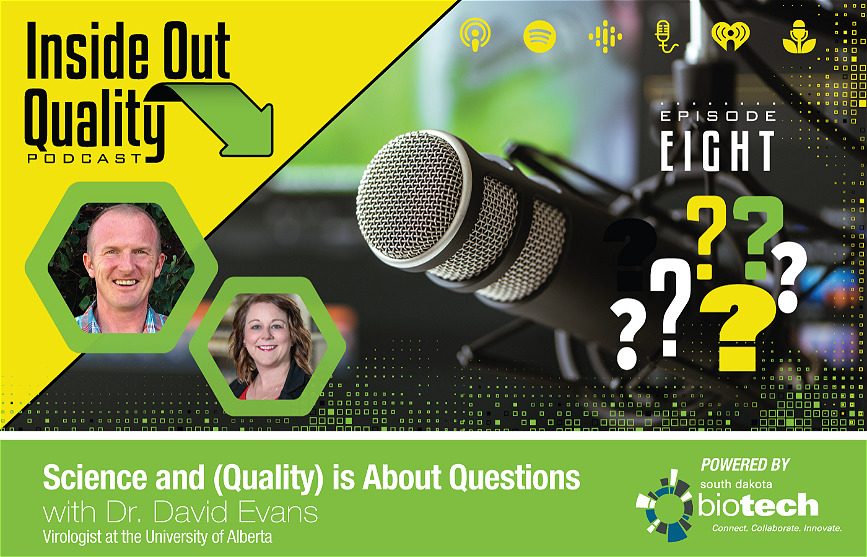 Season 3 : Episode 8
Science and (Quality) is About Questions
In this episode, D
r. David Evans
, Virologist at the University of Alberta joins Leslie and Aaron, where they explore a question he once asked. Could he and his team synthetically recreate horsepox virus?
Science is all about asking questions and creating experiments to answer them. These questions can make us uncomfortable. Quality Assurance also thrives on questions. Listen in while the team discusses his experiment and ask him questions.
Link to Dr. Evans' publication on horsepox virus.
LISTEN NOW
Season 3: Episode 9
Therac 25 in the Classroom with Natalia Silvis-Cividjian
Scott Jerome Parks died in 2007 from a radiation overdose. His slow, agonizing death captured headlines. Headlines were followed by a congressional hearing, where his dad shared of Scott's suffering and the need for reform in medical device and radiation safety. As host Aaron learned of his story, it brought him to many more stories. The first being the Therac 25.

Natalia Silvis-Cividjian also found the story of the Therac 25. She too became captured and harnessed its lessons to teach students the importance of effective software testing. Natalia is a lecturer at the Vrije University in Amsterdam and joins me to talk about software, radiation, and the tragedy of the Therac 25.

To learn about Natalia's project to teach and preserve software bugs for teaching click here.

LISTEN NOW
Season 3: Episode 10
Keeping Radiation Safe: Todd Pawlicki and LINACs
Gordon Isaacs sat on a table at Stanford Medical School in 1955. A large linear accelerator shadowed behind him while he waited for treatment of the tumor growing in his retina. He made history as the first patient treated in the US with this radiation therapy approach. Linear Accelerators (LINACs) have come a long way since that time and have treated millions. How has there been so much success? The answer is a harmonization between quality and engineering.

Dr. Todd Pawlicki, Professor and Vice Chair of the Department of Radiation Medicine and Applied Sciences at UC San Diego's School of Medicine joins Leslie and I to talk LINACs, Quality, and the role of Physicists in healthcare. Dr. Pawlicki is an expert and leader in the field of radiation oncology (and quality nerd!). Click here to learn more about Dr. Pawlicki's work.

ASTRO is the group of professionals working to continue improving radiation therapy. They helped connect me to Dr. Pawlicki and are a great resource for professionals and patients!

Information for patients can be found here.

LISTEN NOW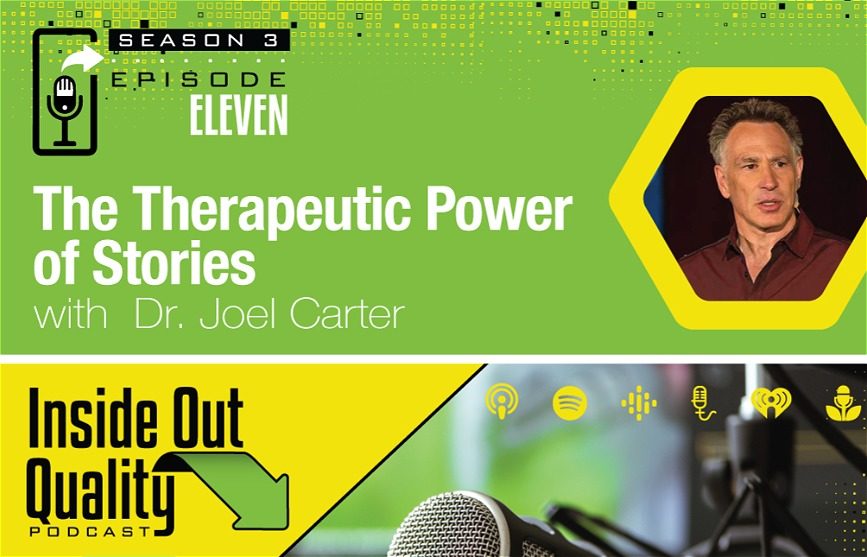 Season 3: Episode 11
The Therapeutic Power of Stories
"I will tell you something about stories. They aren't just entertainment. They are all we have to fight off illness and death. You don't have anything if you don't have stories."
― Leslie Marmon Silko
The story of Scott Jerome Parks captivated Inside Out Quality podcast host Aaron Harmon, and the filled headlines in 2010. His story led Aaron to connect with people around the US and world and, ultimately, to Dr. Joel Carter, a palliative care physician. While treating patients, Joel discovered that stories alone provided relief from pain and improved the well being of patients suffering in the end stages of cancer.
In this episode, Joel tells us the story which led him to this discovery. Deb Murphy and Pam McKenney also share their stories on overcoming cancer and how radiation treatment was a component in that fight. This podcast is all about sharing stories to encourage and educate those working to improve lives --let's continue our work of helping others make many more stories.
LISTEN
Aaron Harmon
Host
After getting a Ph.D., Aaron joined an animal health company and spent 10 years in product development while leading quality initiatives in the lab. From there, he went to the University of South Dakota (USD) and worked with their GMP Facility and dove further into quality systems working with start-up companies, and the co-founded of QUIBIT, a local quality assurance professionals network.

Now, he works as a General Manager and Director of Quality for a start-up medical device company and continues teaching courses on quality and product development at USD. Aaron enjoys exploring quality systems and regulations and how they shape product development and ultimately our world. He has been blessed to work with great people and hopes to contribute back to others through his work.
Powered by QUIBIT
Quality, Integration, Best Practices, Innovation, and Technology.
SoDak Chronicles
The SoDak Chronicles, a podcast by SoDak Solutions, captures the experiences and stories of starting a biotech company. From building a team, establishing a quality management system, to financing a startup, this podcast is for entrepreneurs that are commercializing research. This podcast is hosted by Dr. Ron Utecht and Barb Haberer, founders of SoDak Solutions. SoDak Solutions is a consulting service focused on assisting visionaries in the navigation from early-stage research through product development.